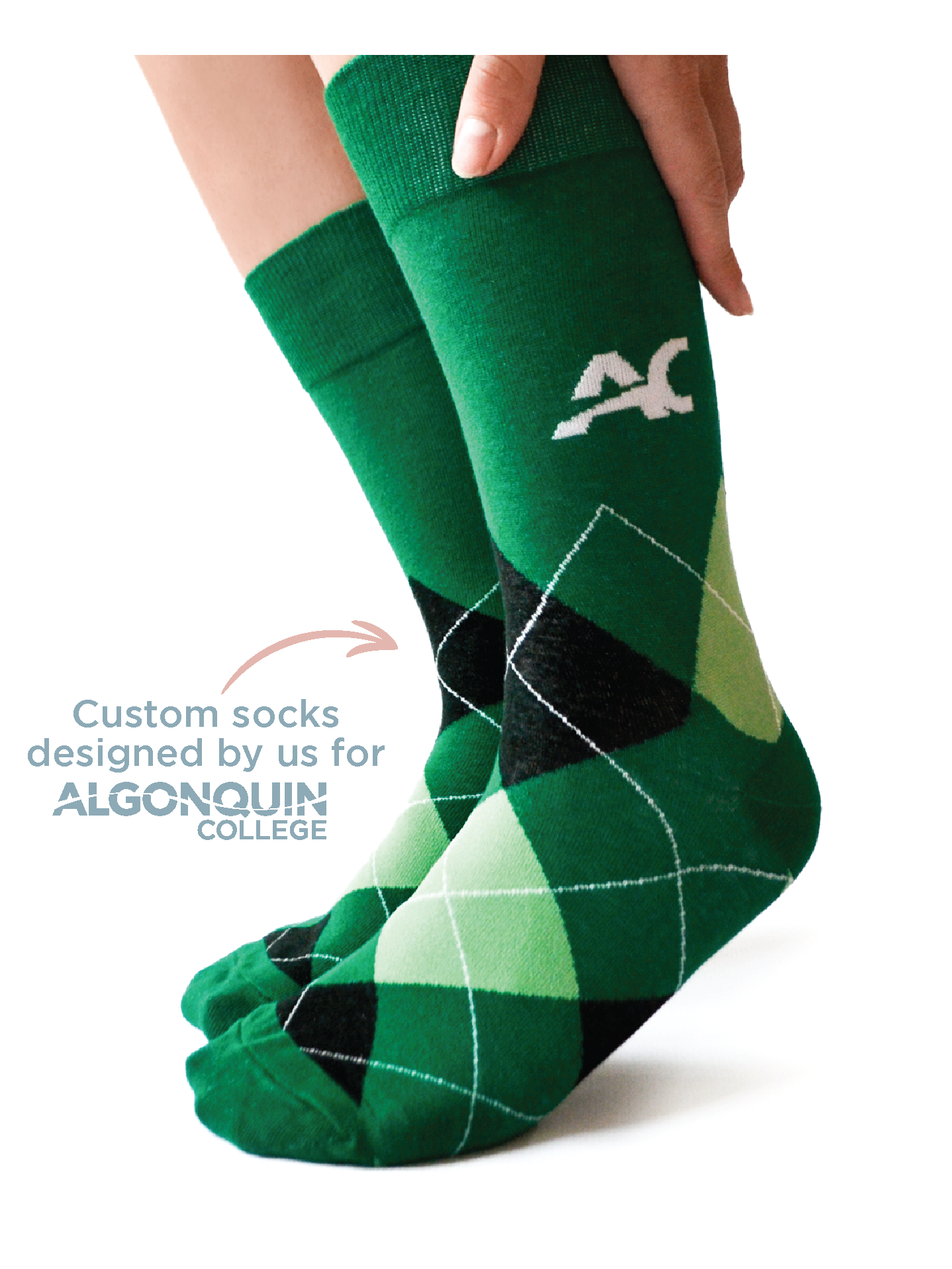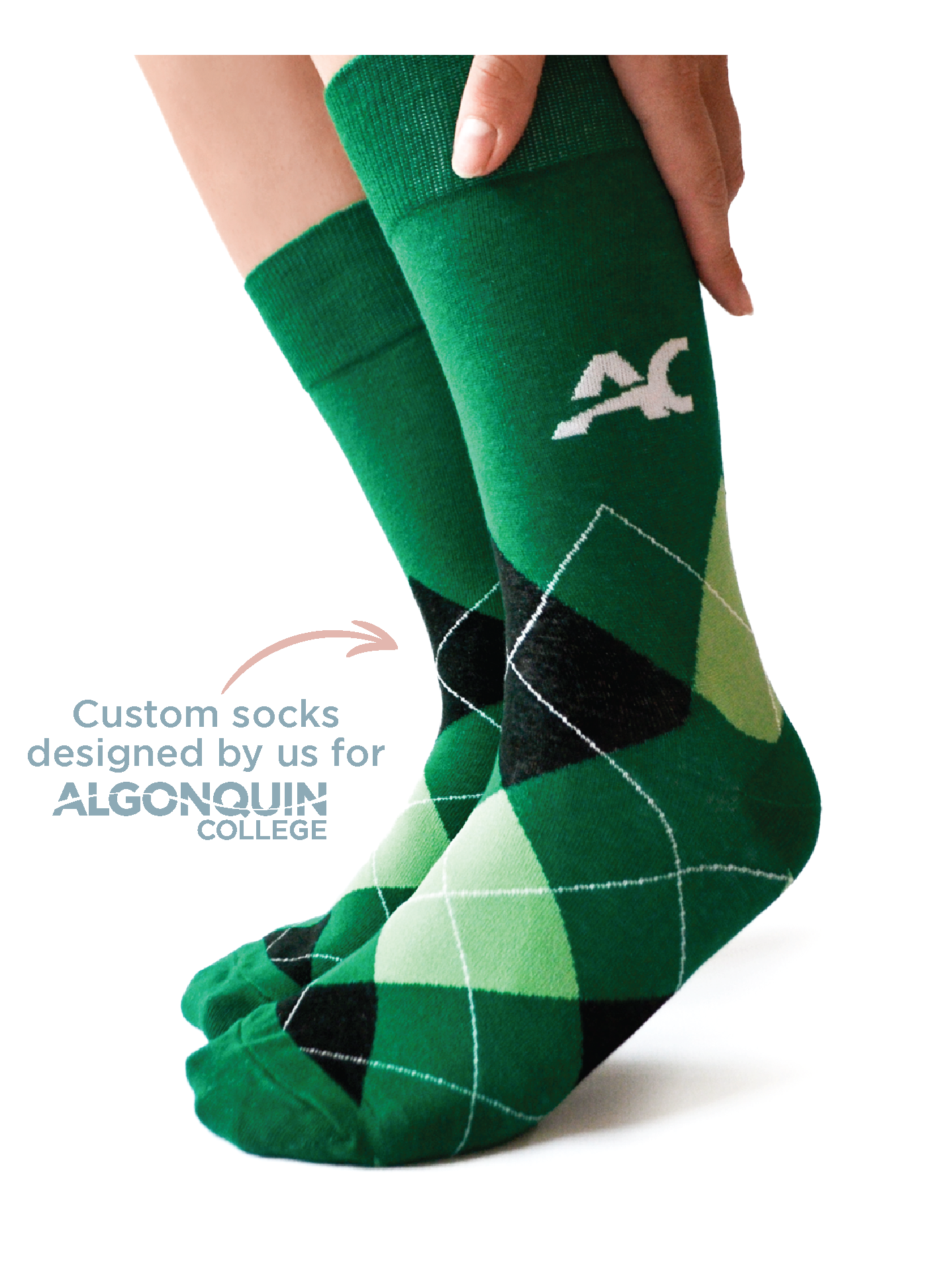 Let's create some custom socks🧦
We get excited about creating custom socks for our clients. We truly love the process and guiding our clients through creating their perfect pair of custom socks. When you work with us, the process is effortless. We're here to guide you through the few simple steps to get your unique custom socks in your hands (and on your your feet).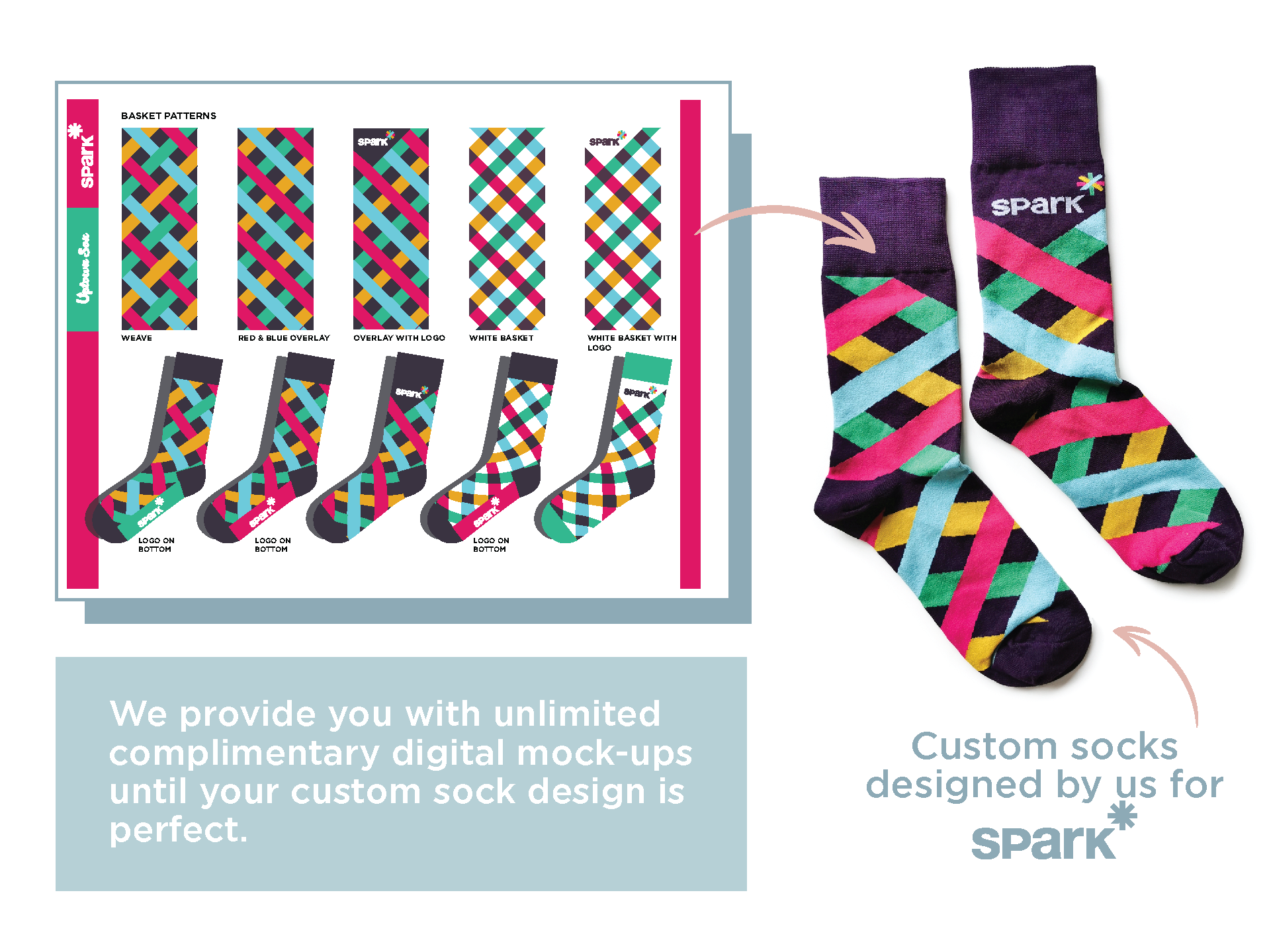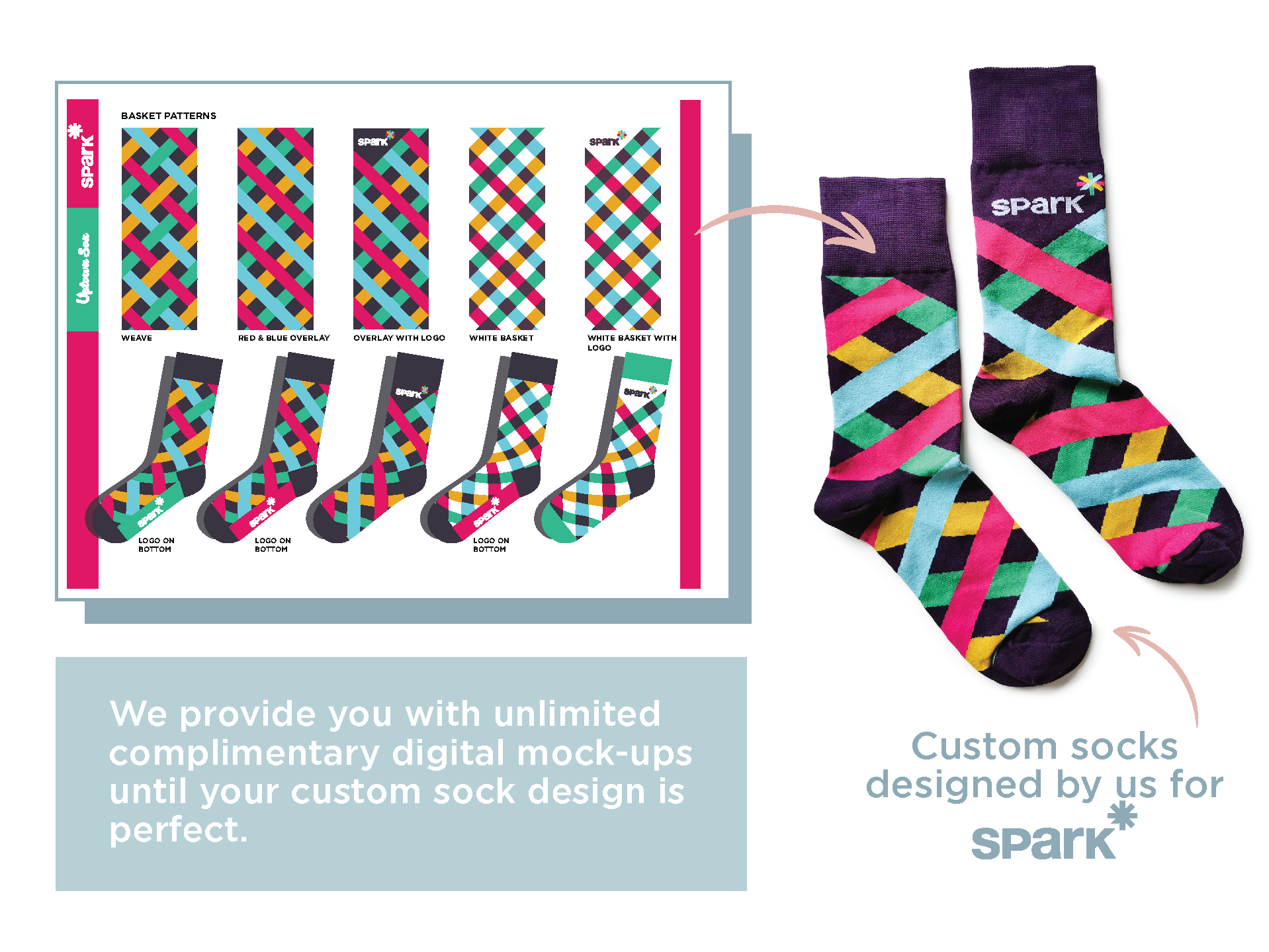 Steps for creating your custom socks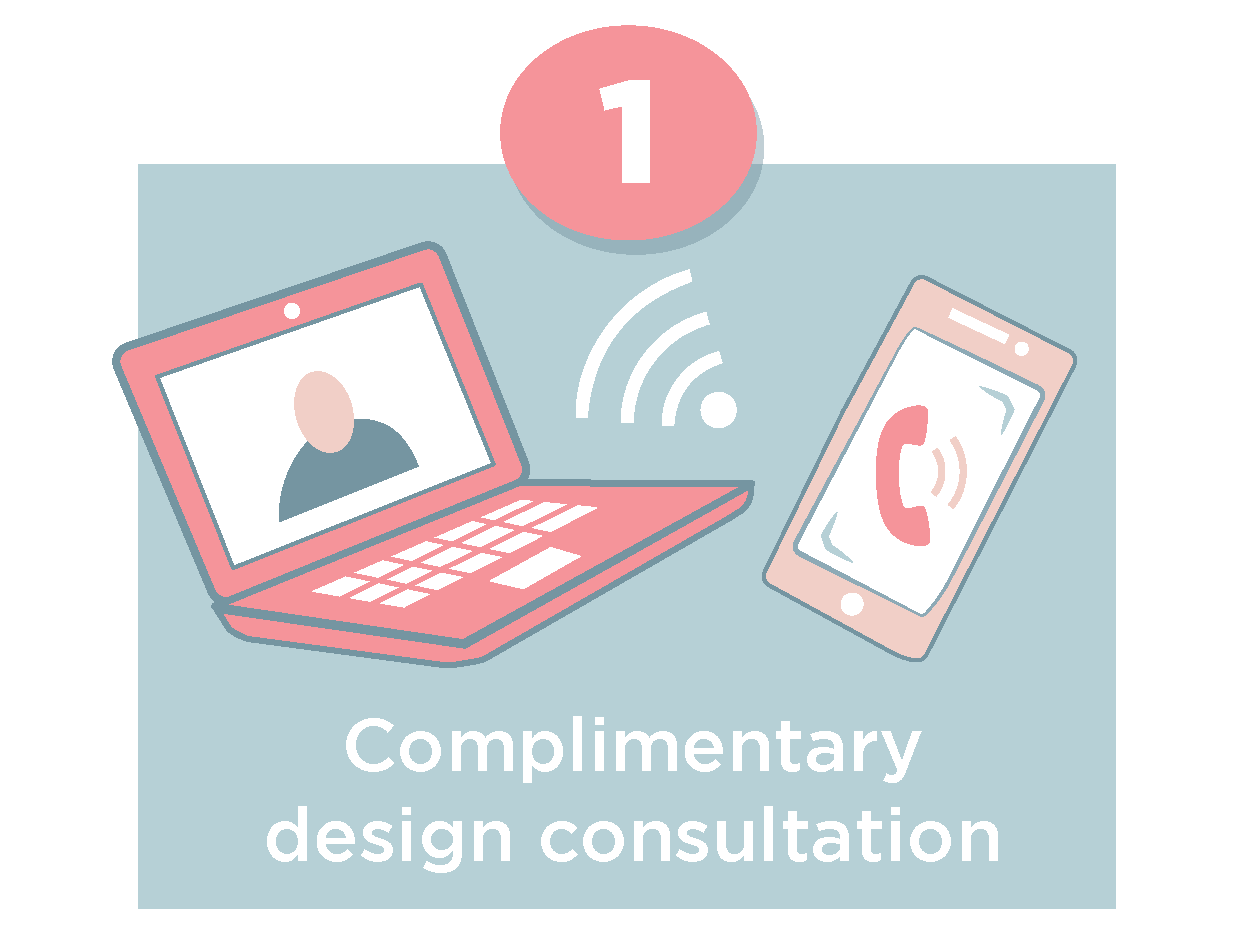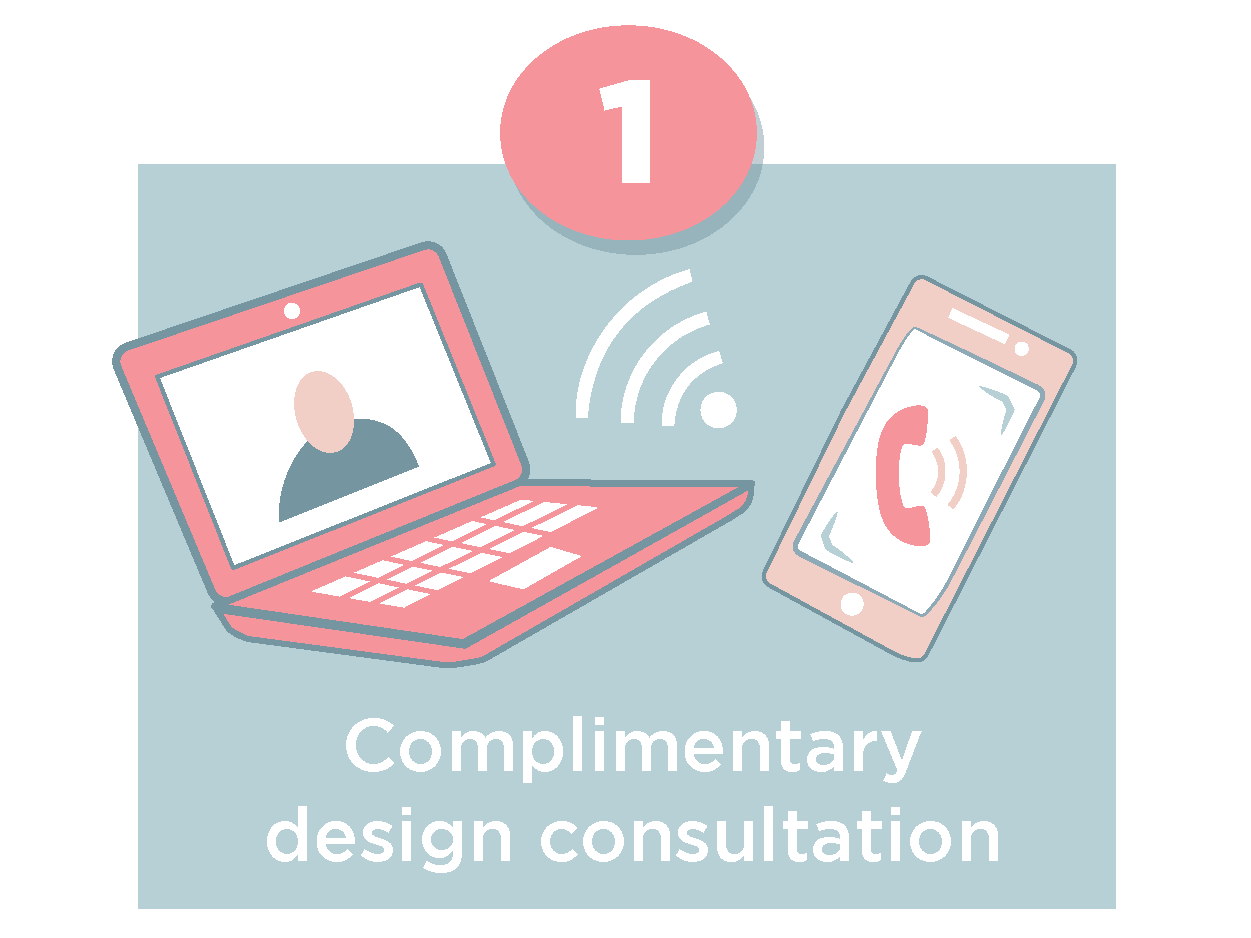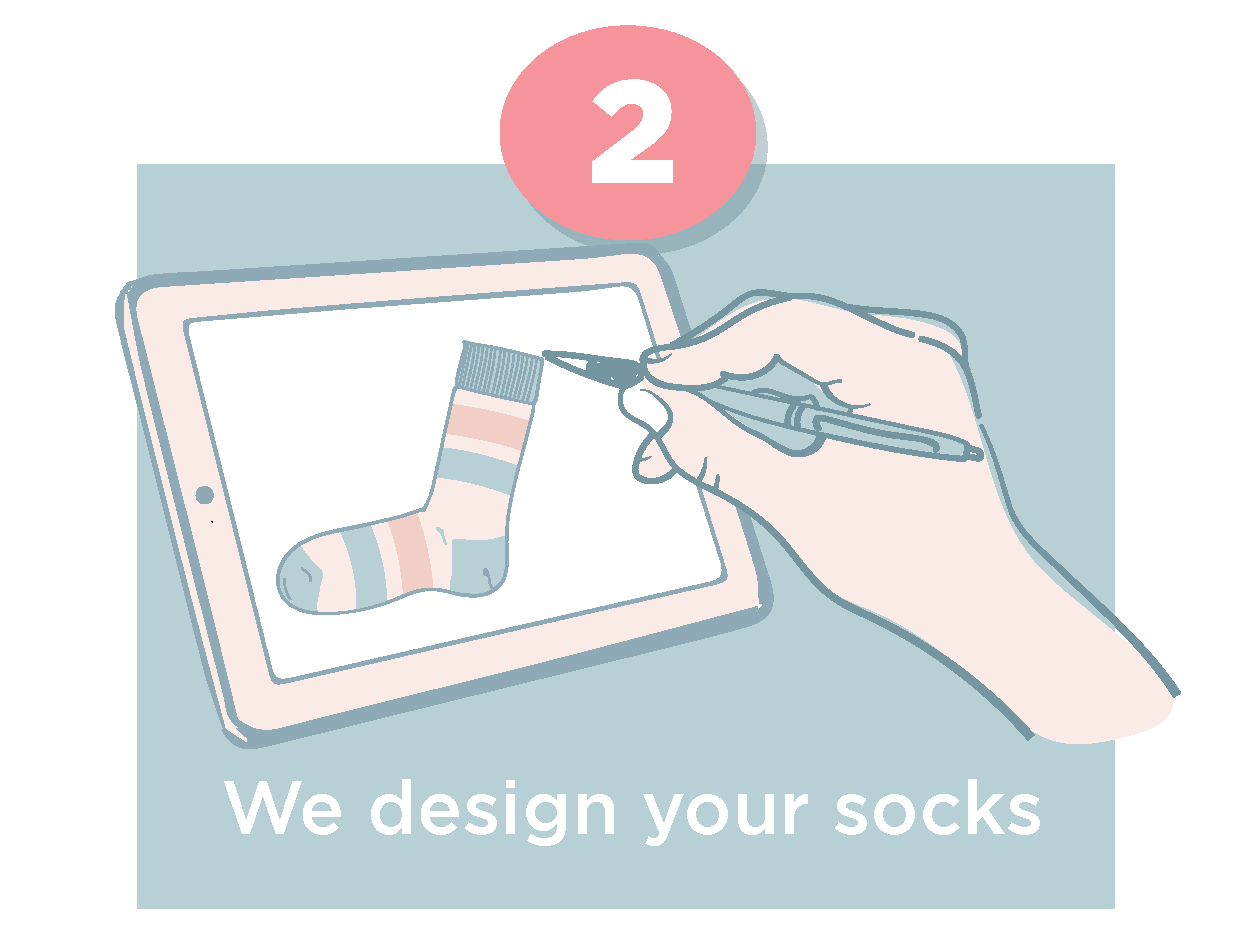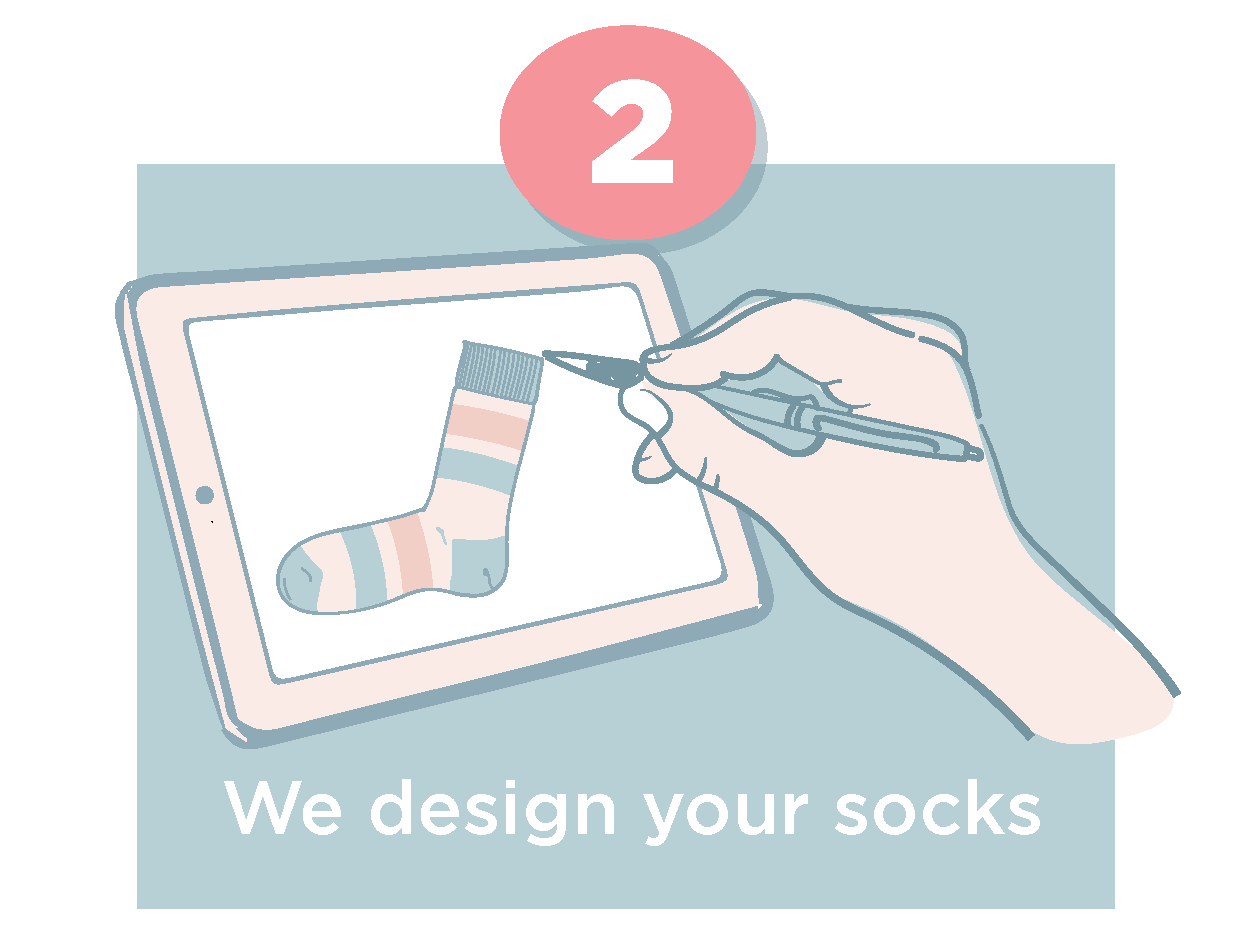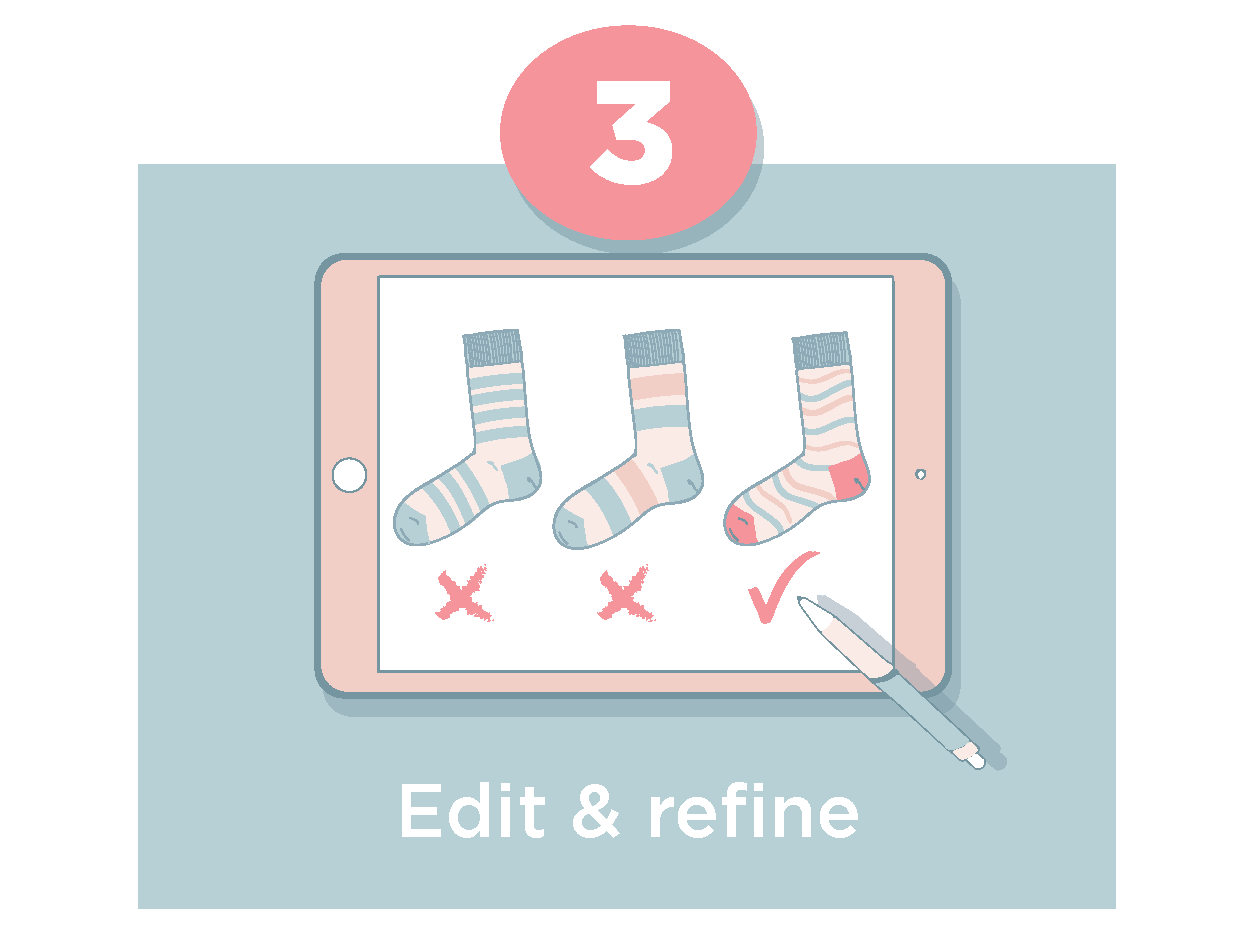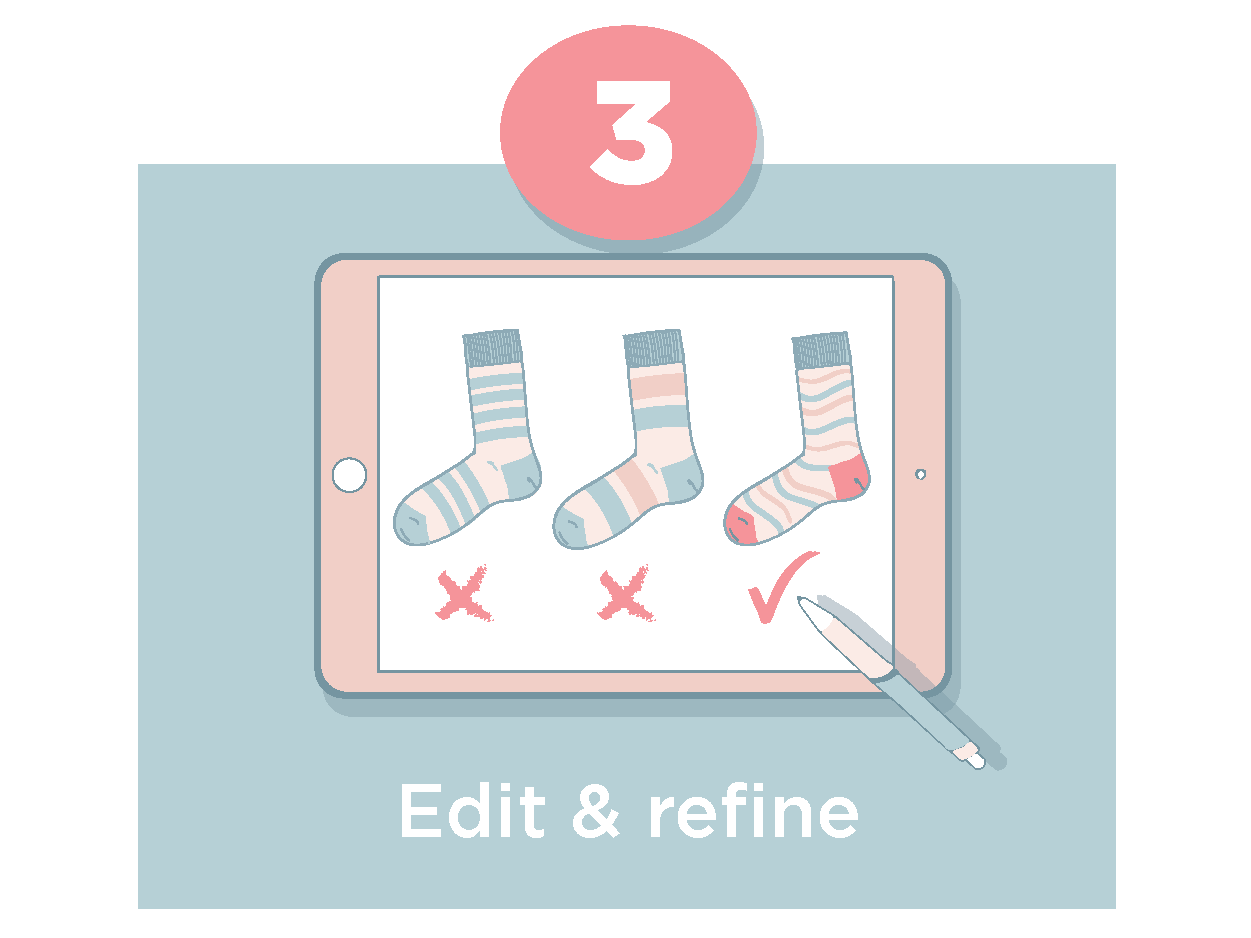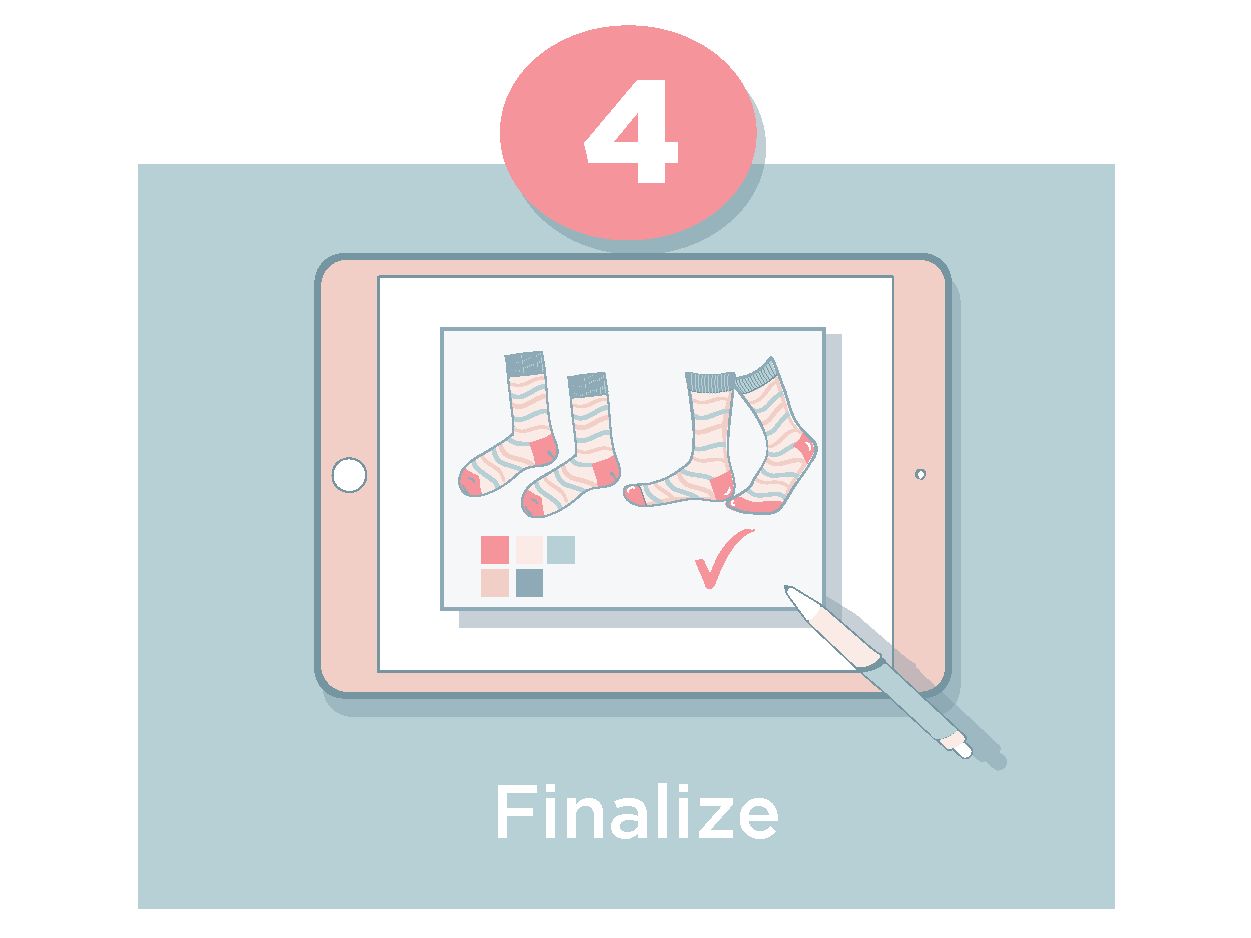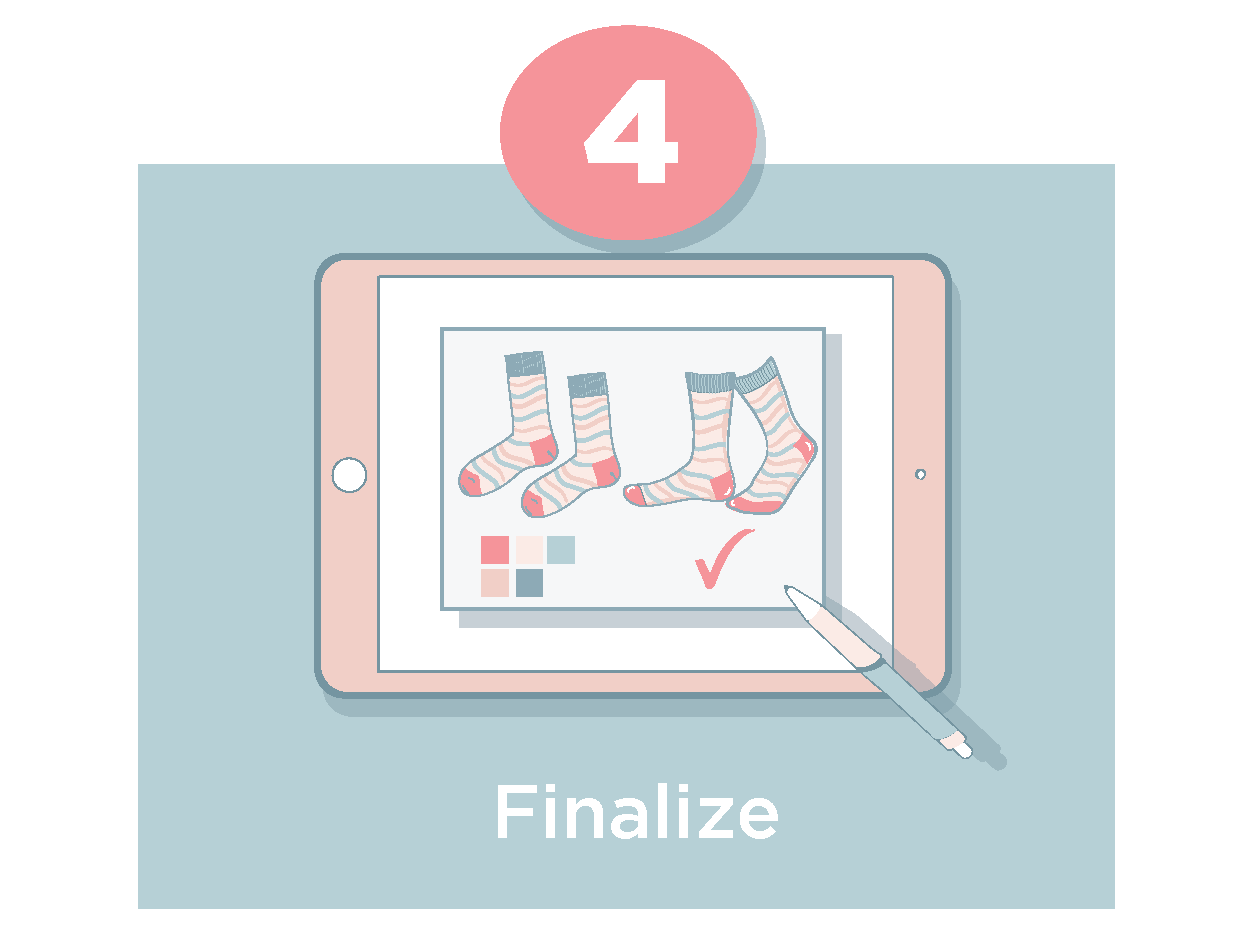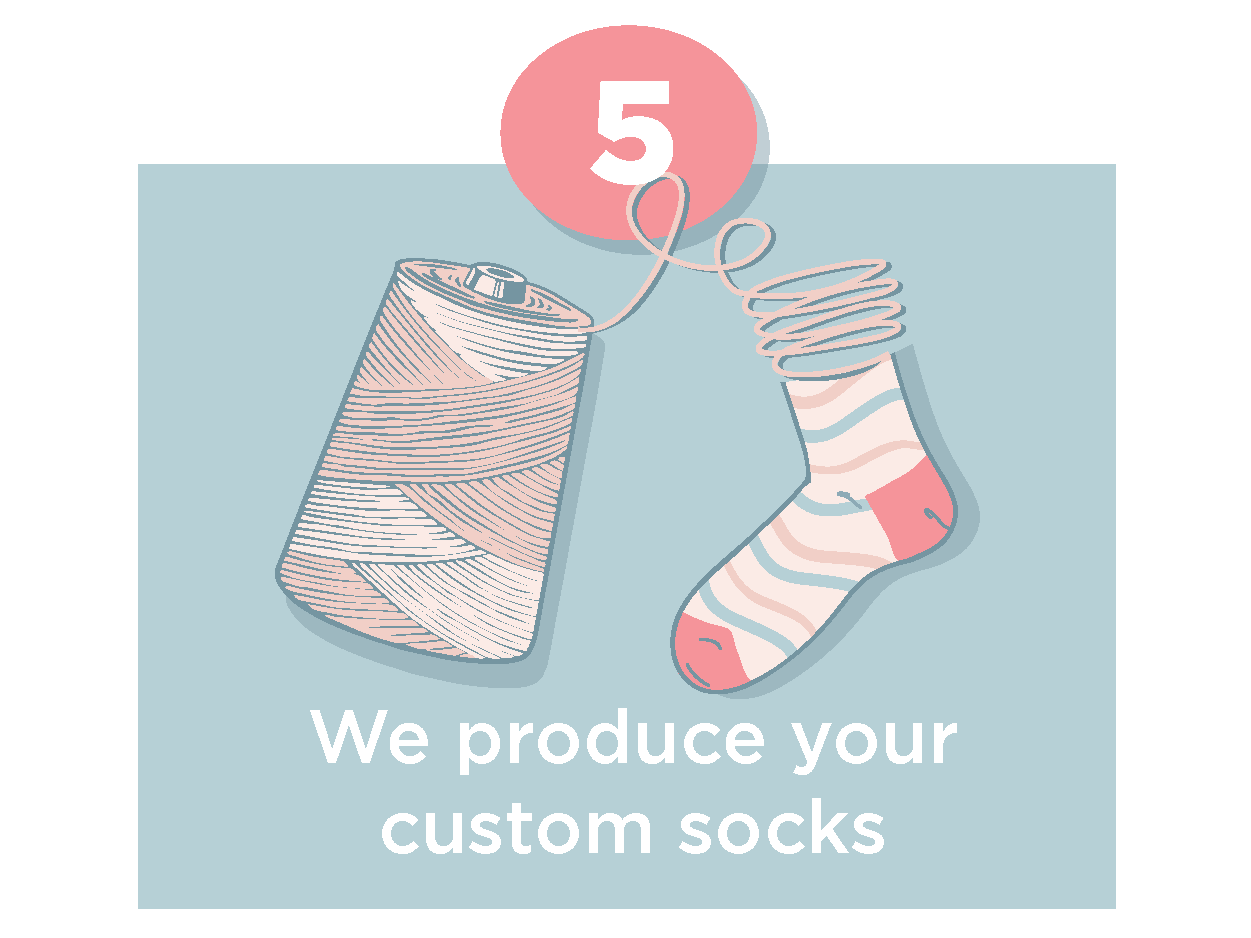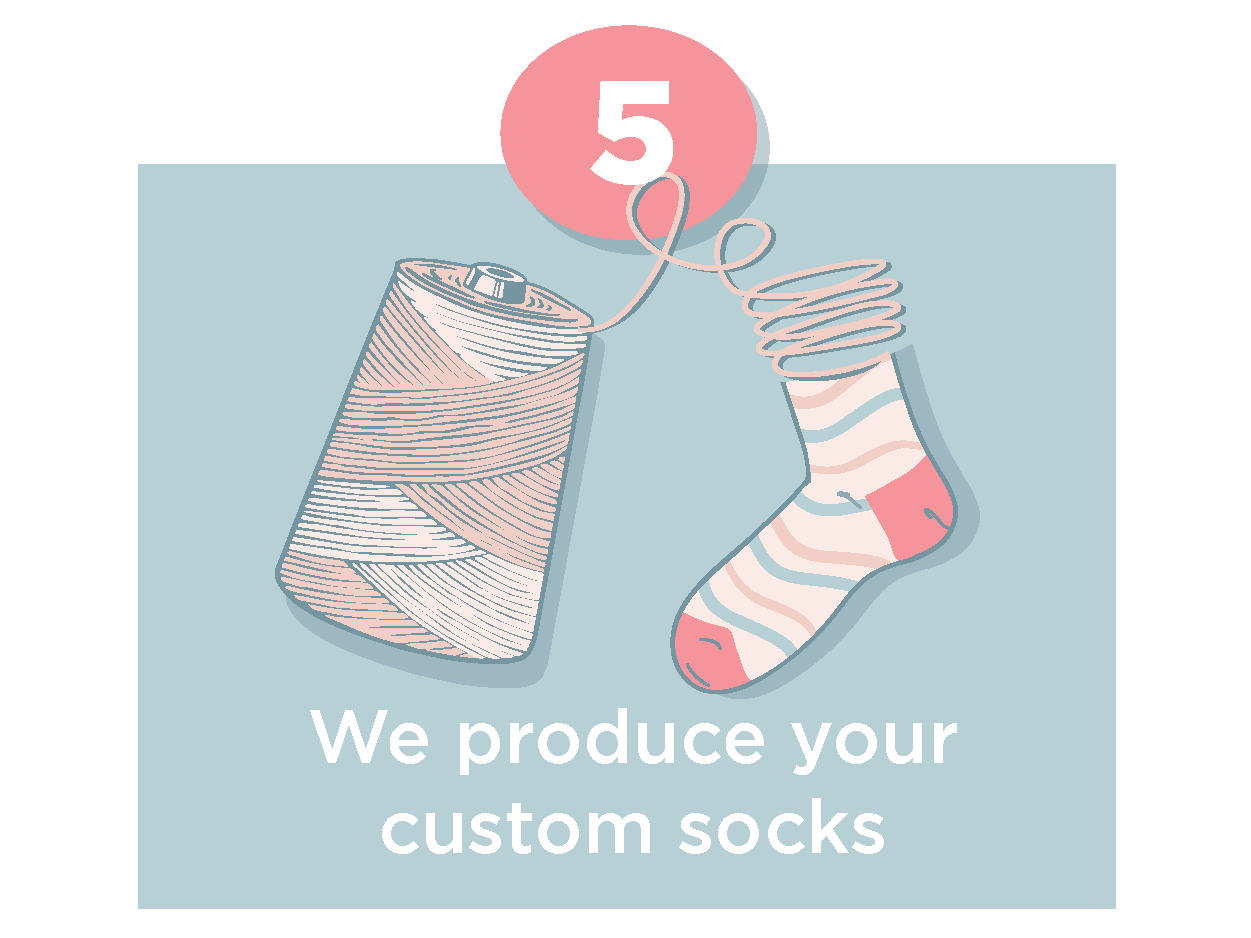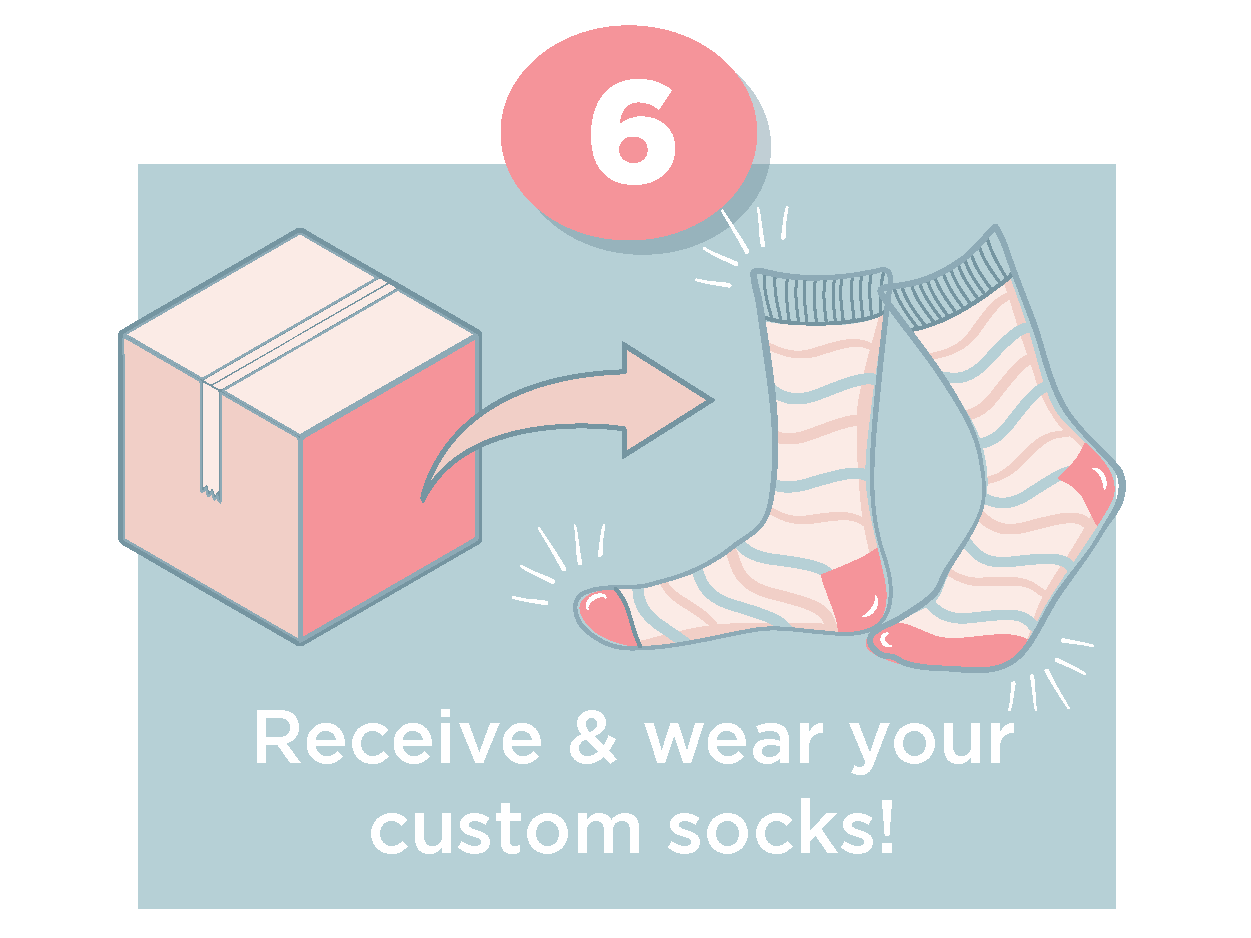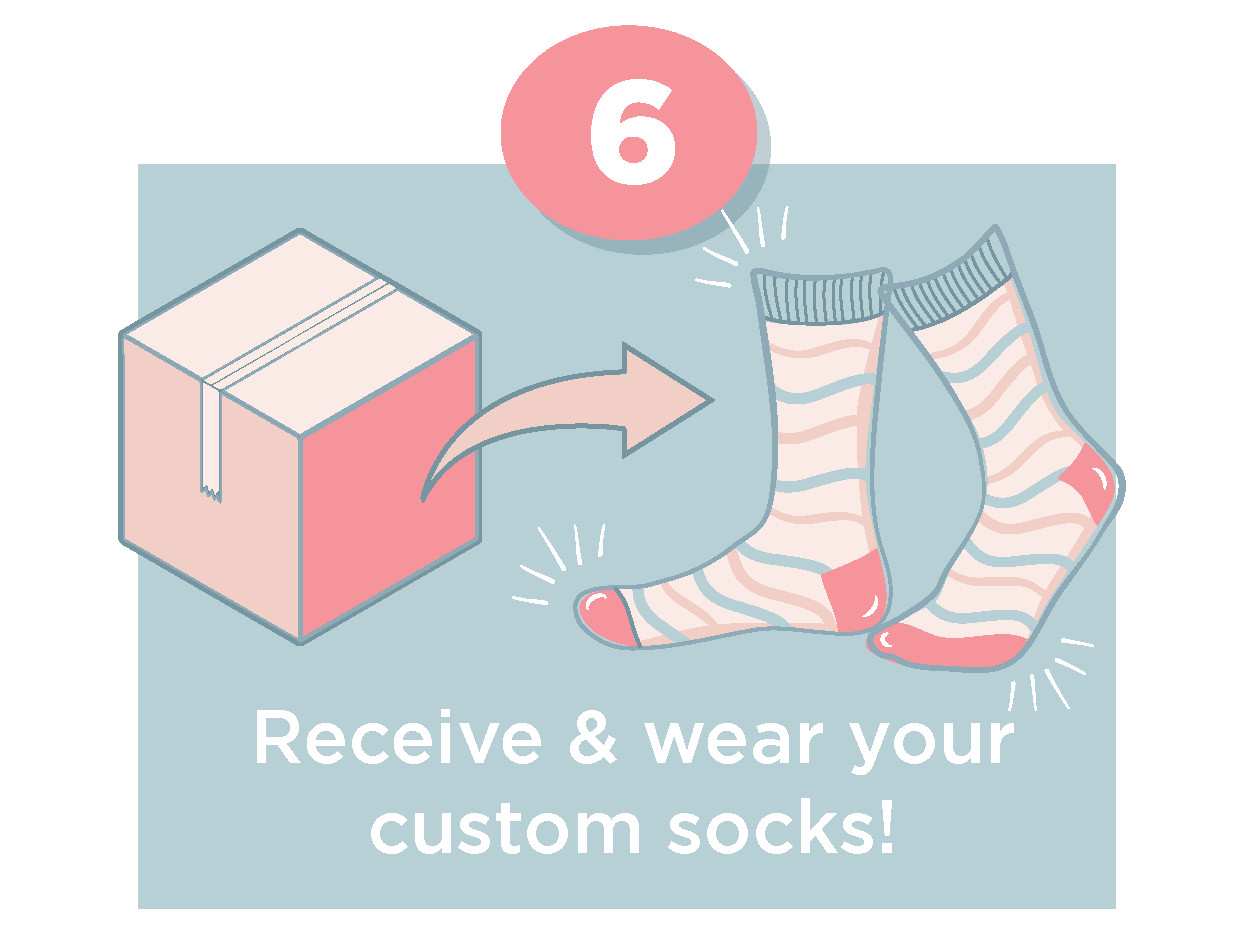 How the process works
STEP 01 - Complimentary design consultation and introduction to your vision
The first step to creating your custom socks is to set up a complimentary design consulation with Jess, our in-house designer. During this consulation we'll discuss your custom sock options, provide you with a free quote and talk about your vision for your custom socks. To set up your consultation, fill our the form below or email us at info@uptownsox.com .
STEP 02 - Create and deliver the design elements of your socks
STEP 03 - Edit and refine
STEP 05 - We produce your custom socks
STEP 06 - Receive and wear your custom socks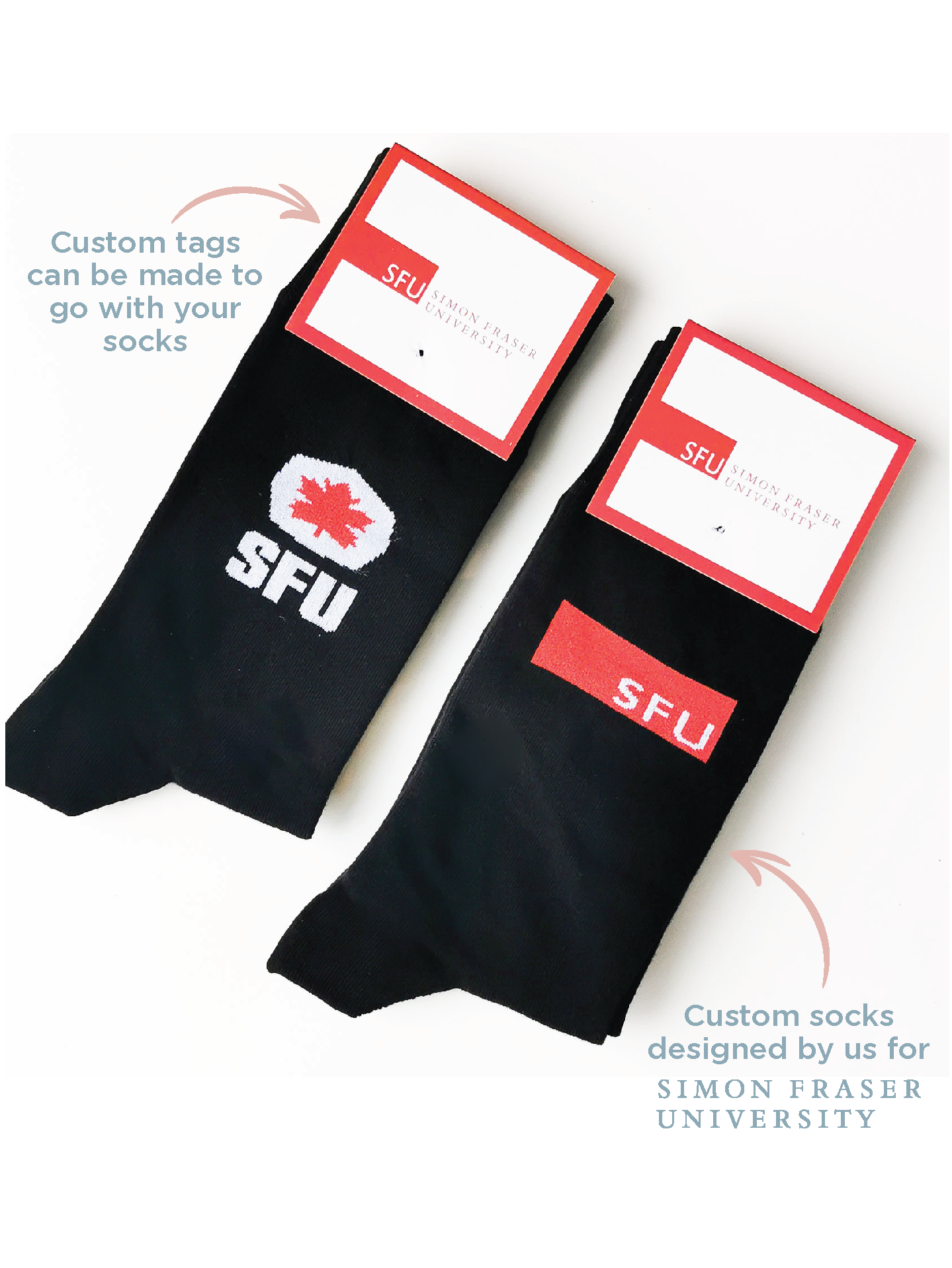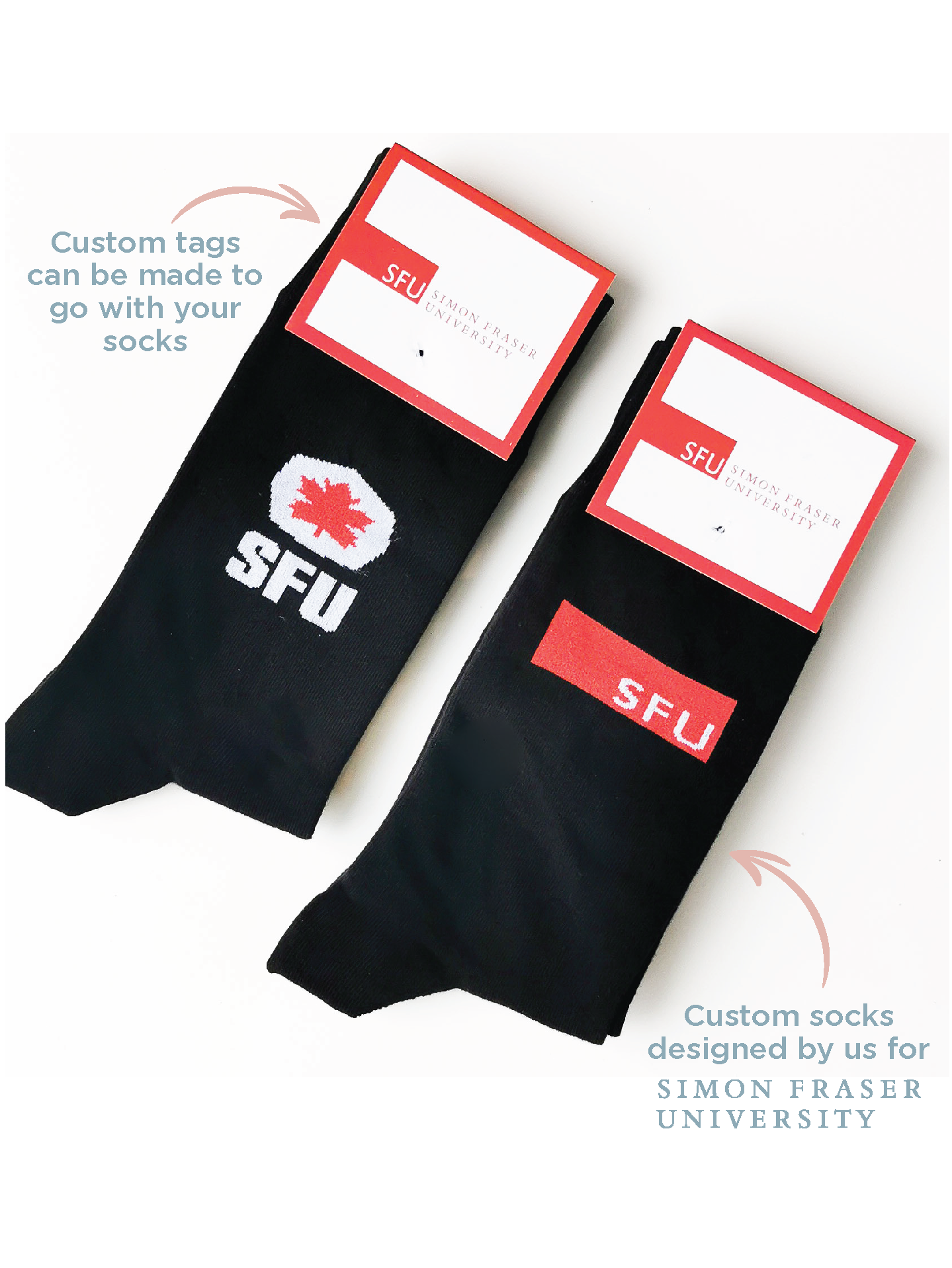 Why choose Uptown Sox for your custom socks?
● Low minimum order of 100 pairs.
● We take care of the design work for you. Jess, our in-house designer has over 15 years of graphic design experience and will ensure that all design elements are aesthetically placed on your custom socks.
●Competitively priced - for our most popular style (stitched crew socks), our pricing is $8.50 CAD per pair for 100 pairs. For 300 or more pairs our pricing is $6.50 per pair.
● Stitched socks are created using 200 thin gauge knitting needles, ideal for capturing high detailed patterns.
● High quality service - the Uptown Sox owners are available via a direct phone call to answer any questions you may have along the way.
● For stitched socks, we use high quality yarn content (70% Combed Cotton, 28% Nylon and 2% Spandex) and reinforced stitching on the toes of the socks for maximum protection against wear.
● We offer custom tags for your socks to further highlight your brand and/or personality.
Types of custom socks we offer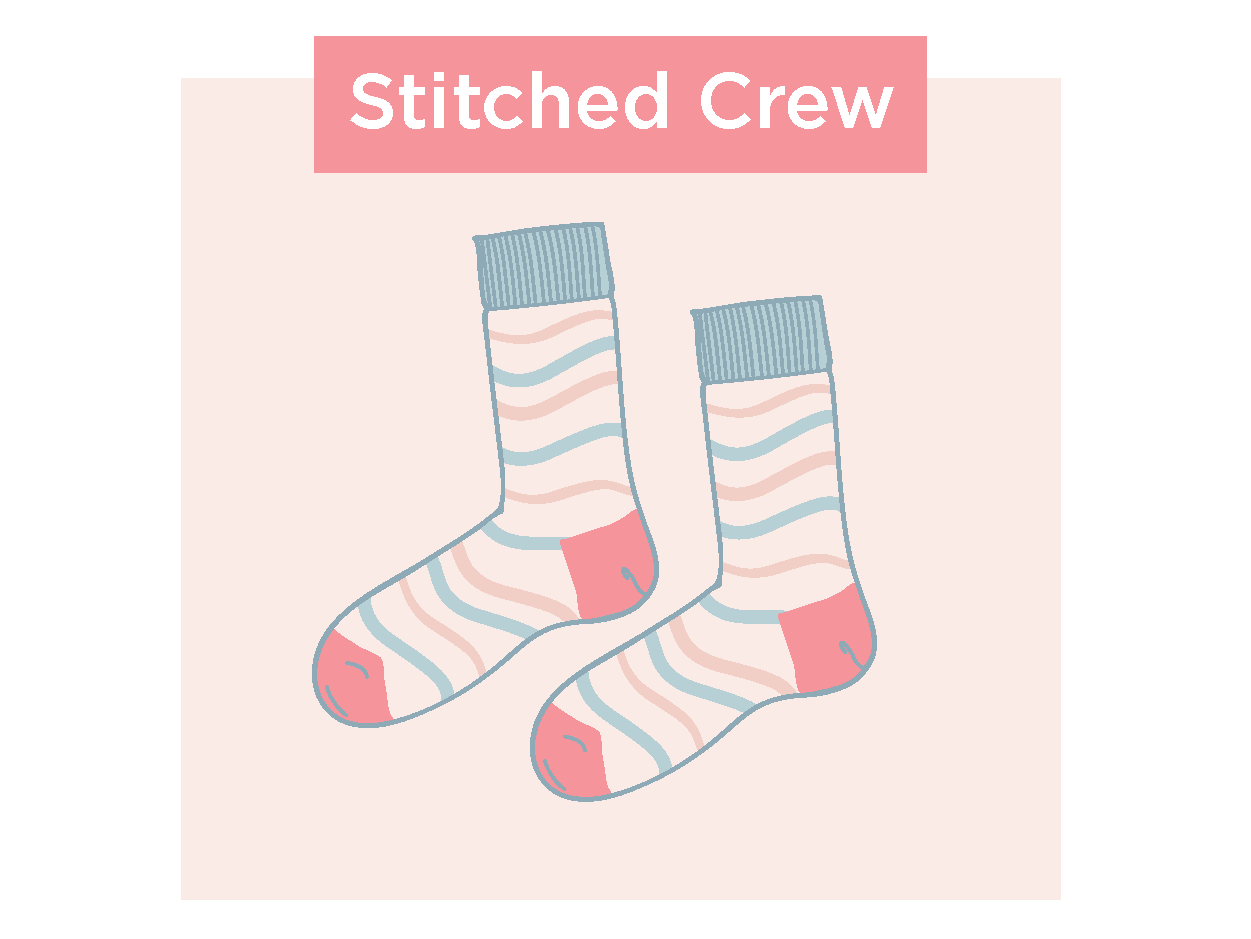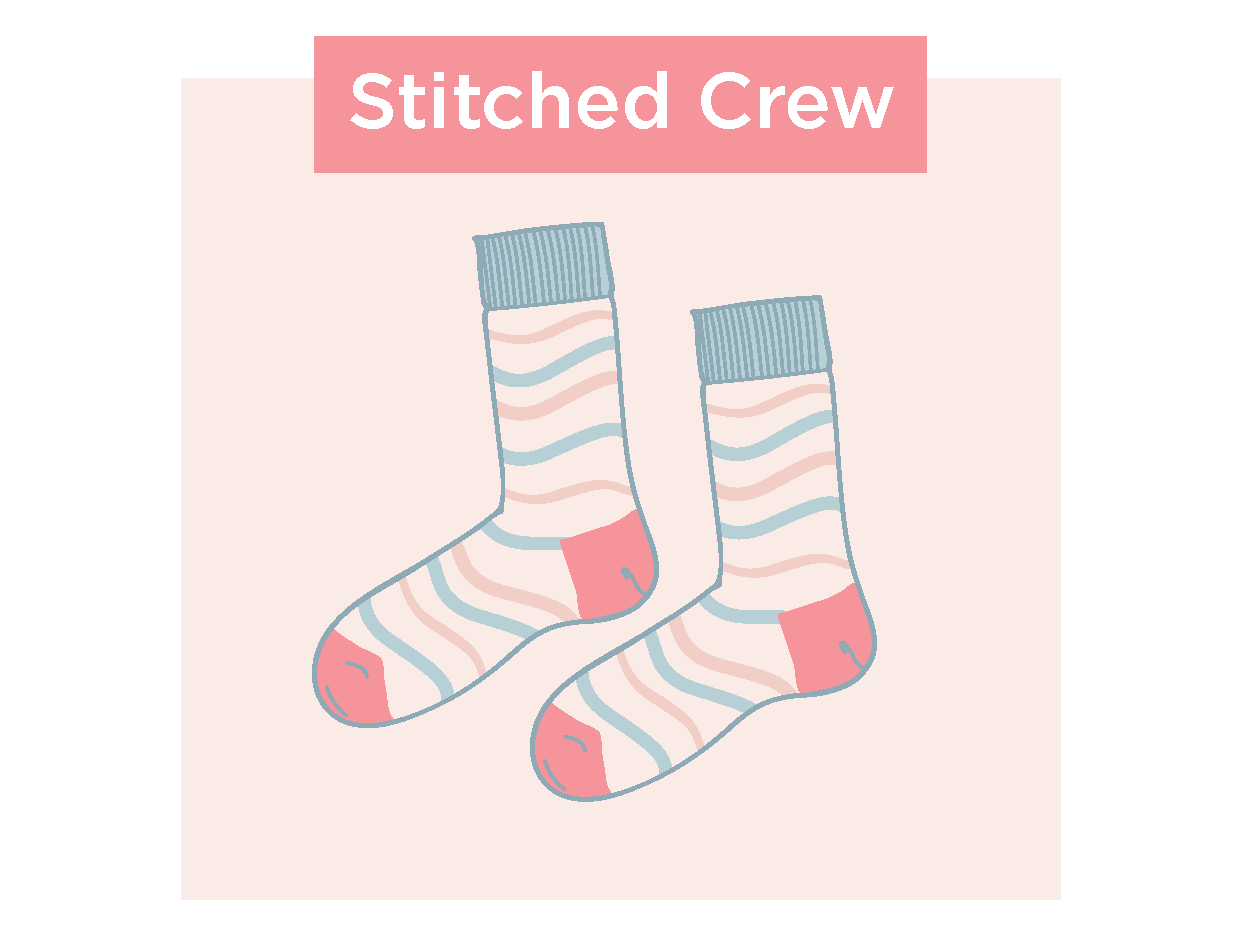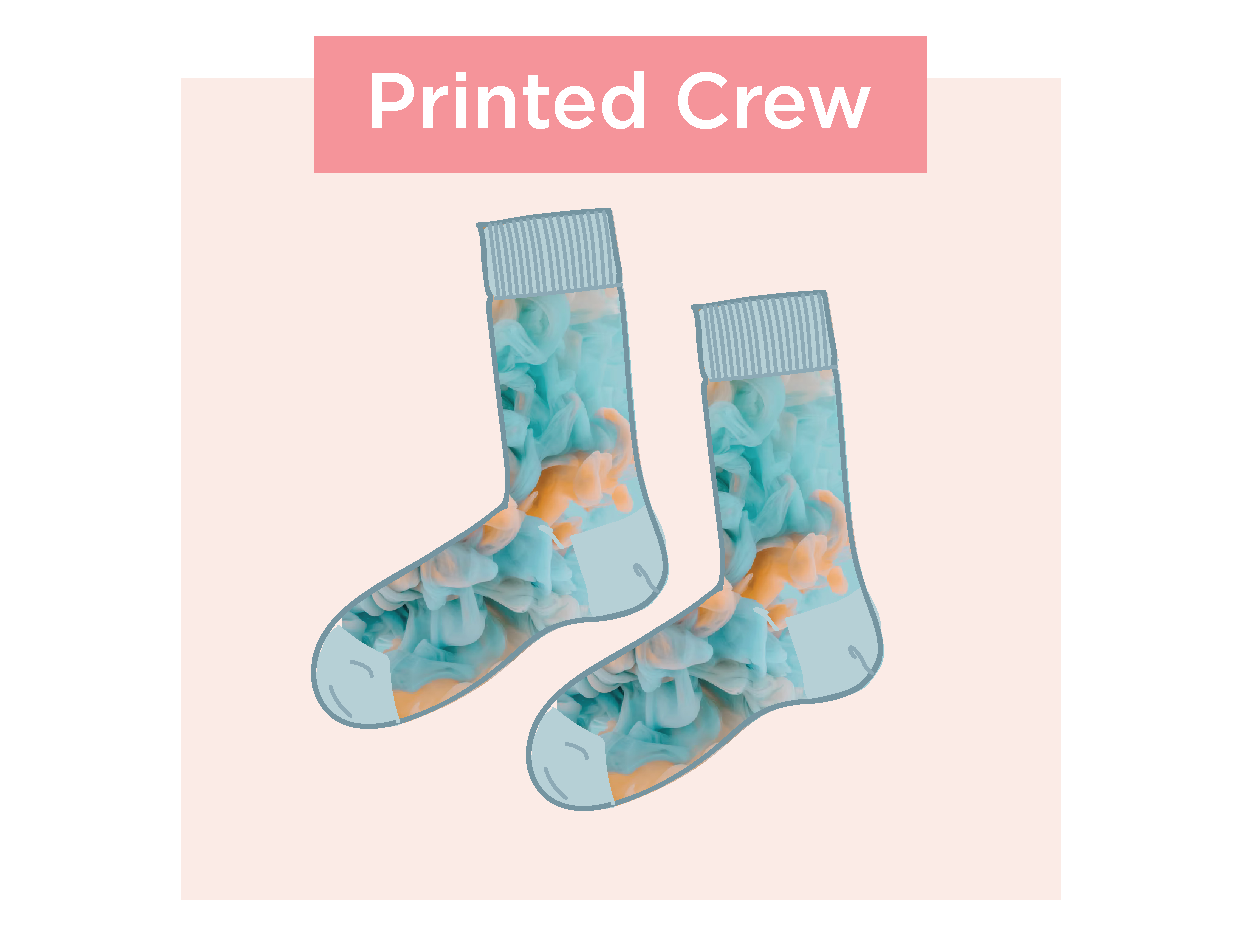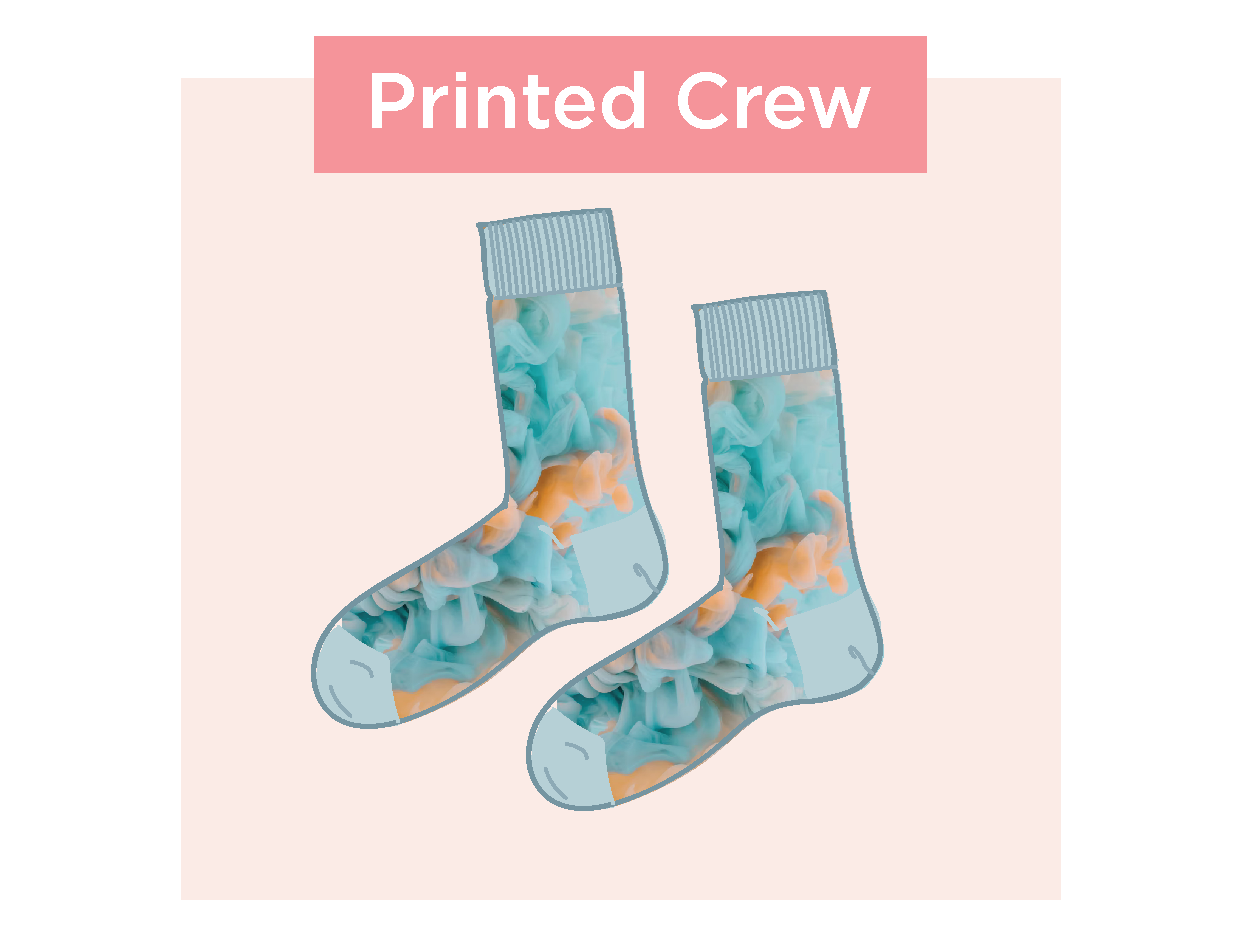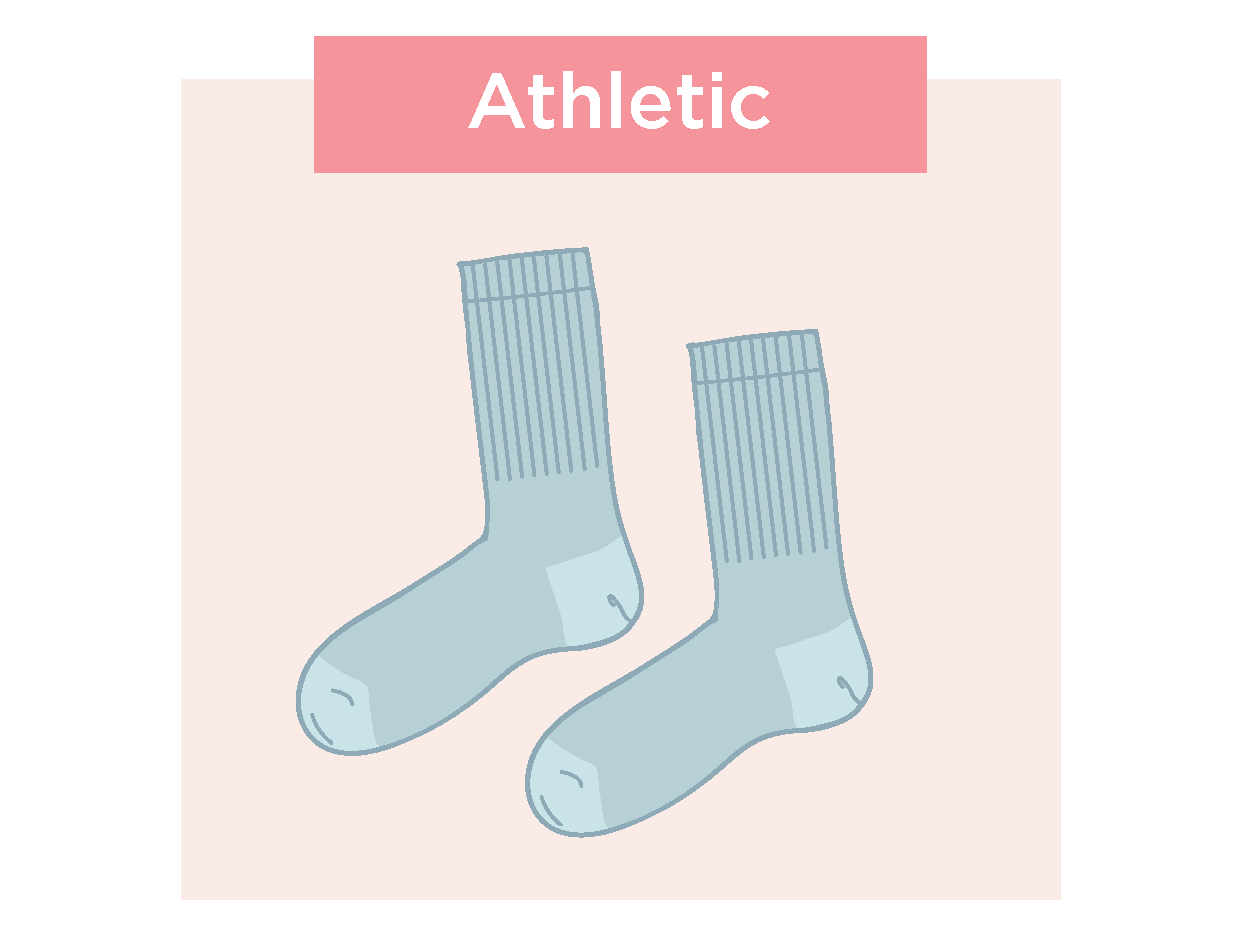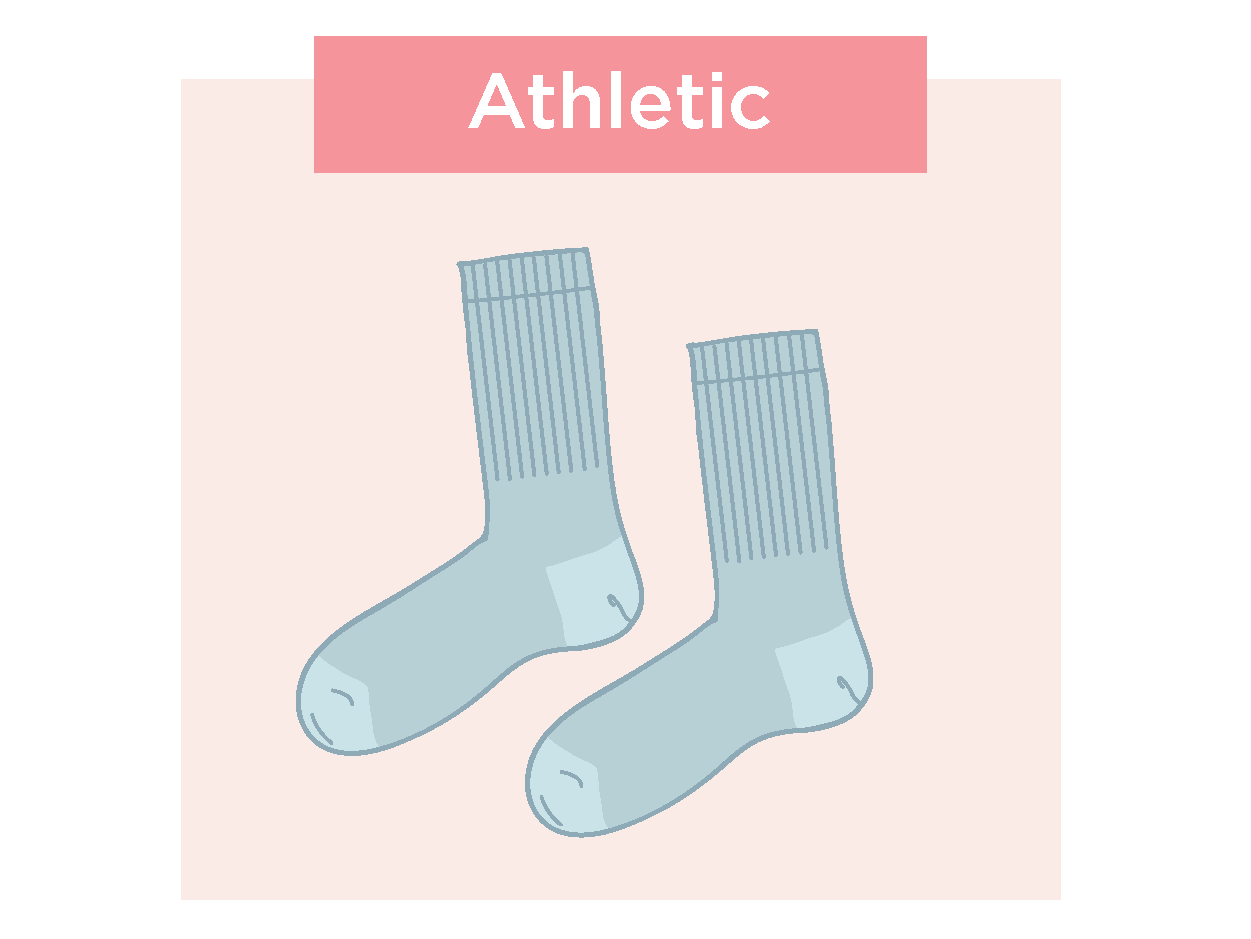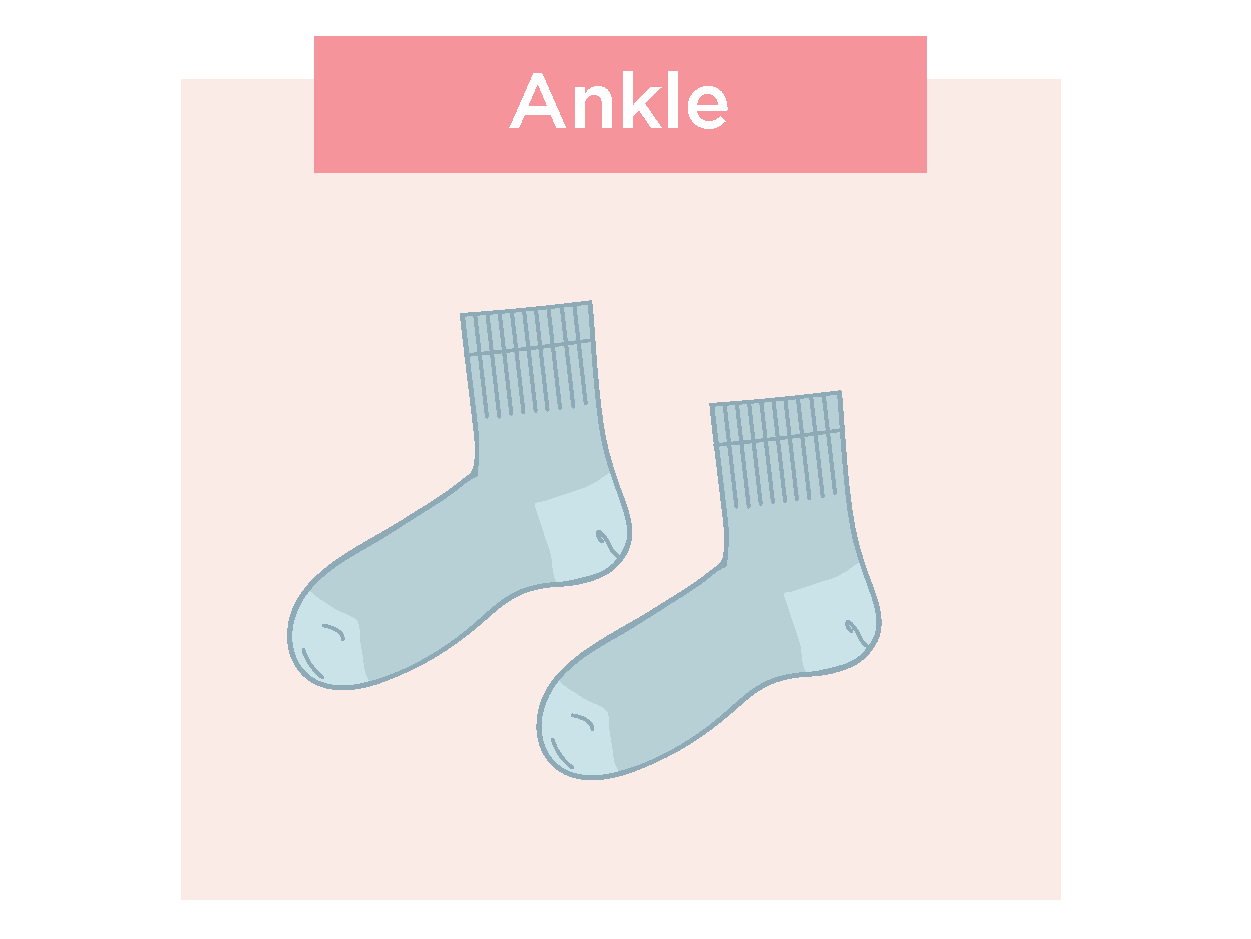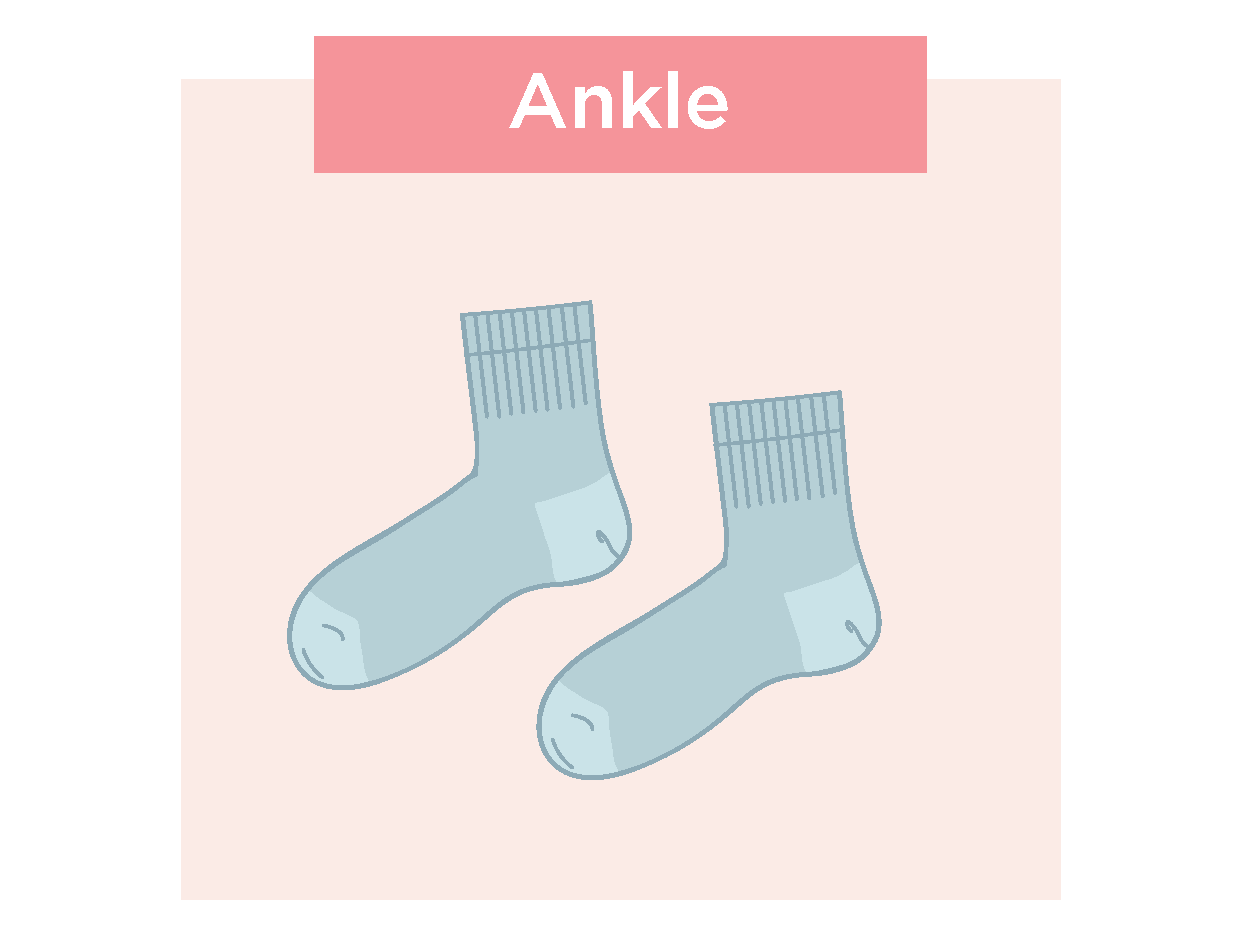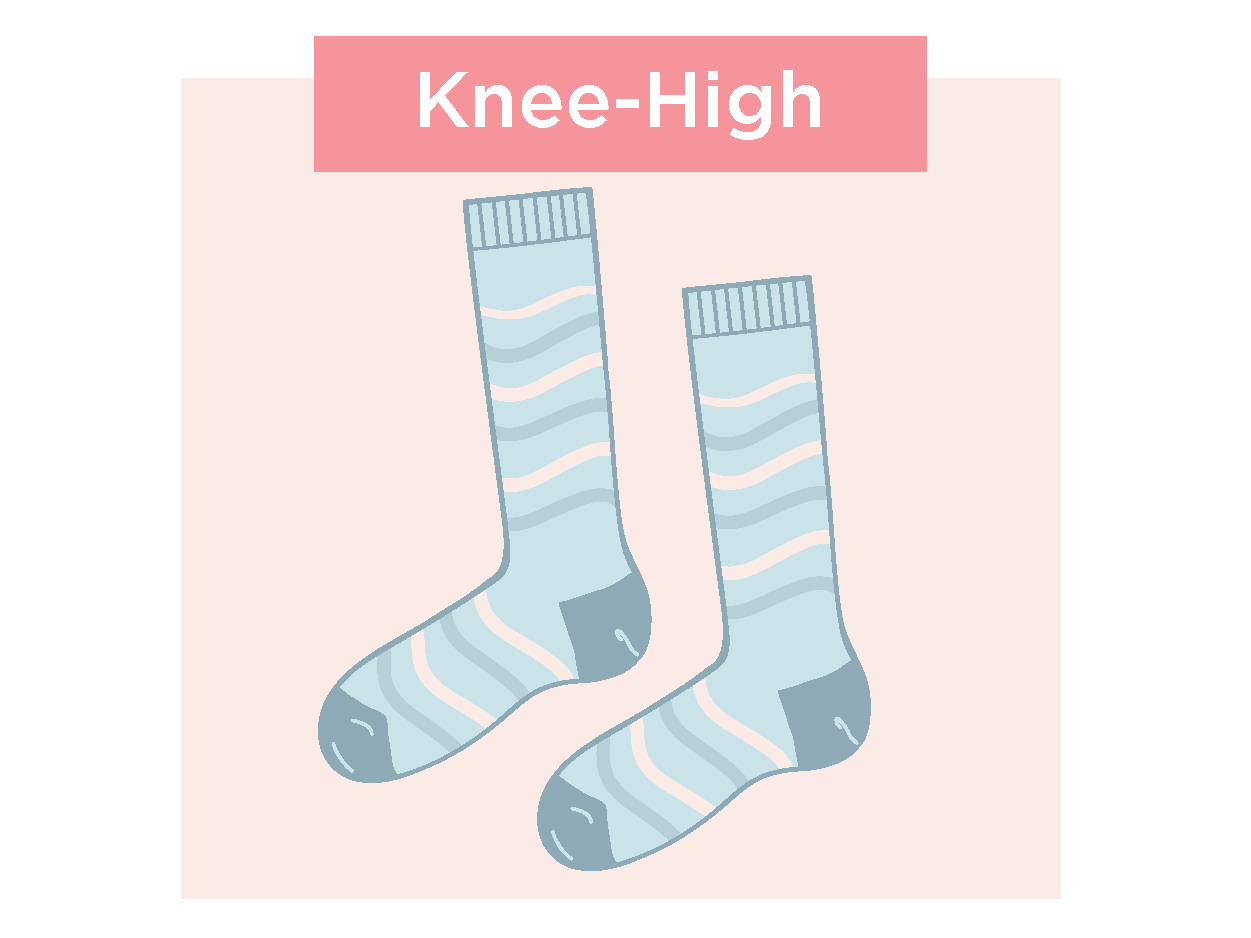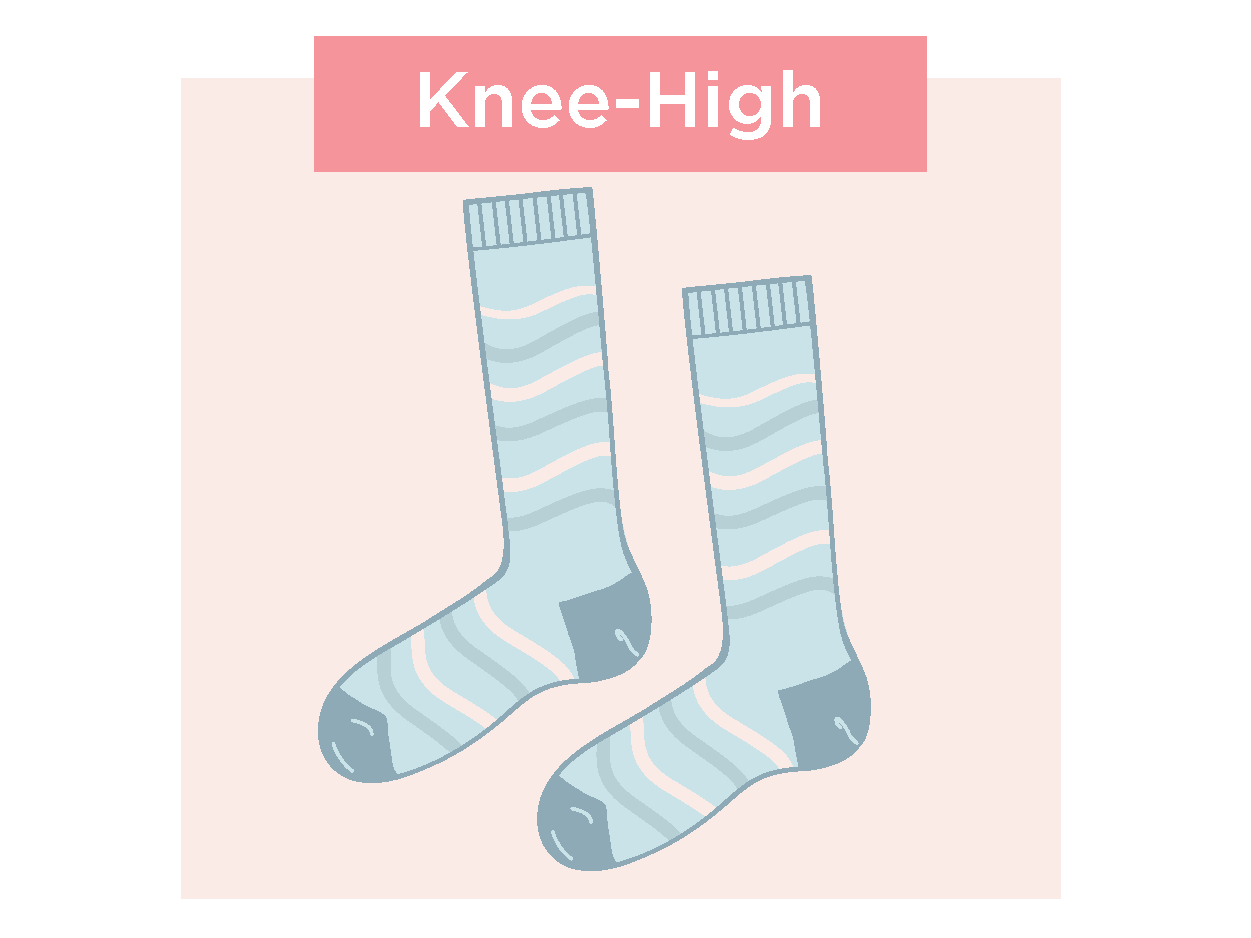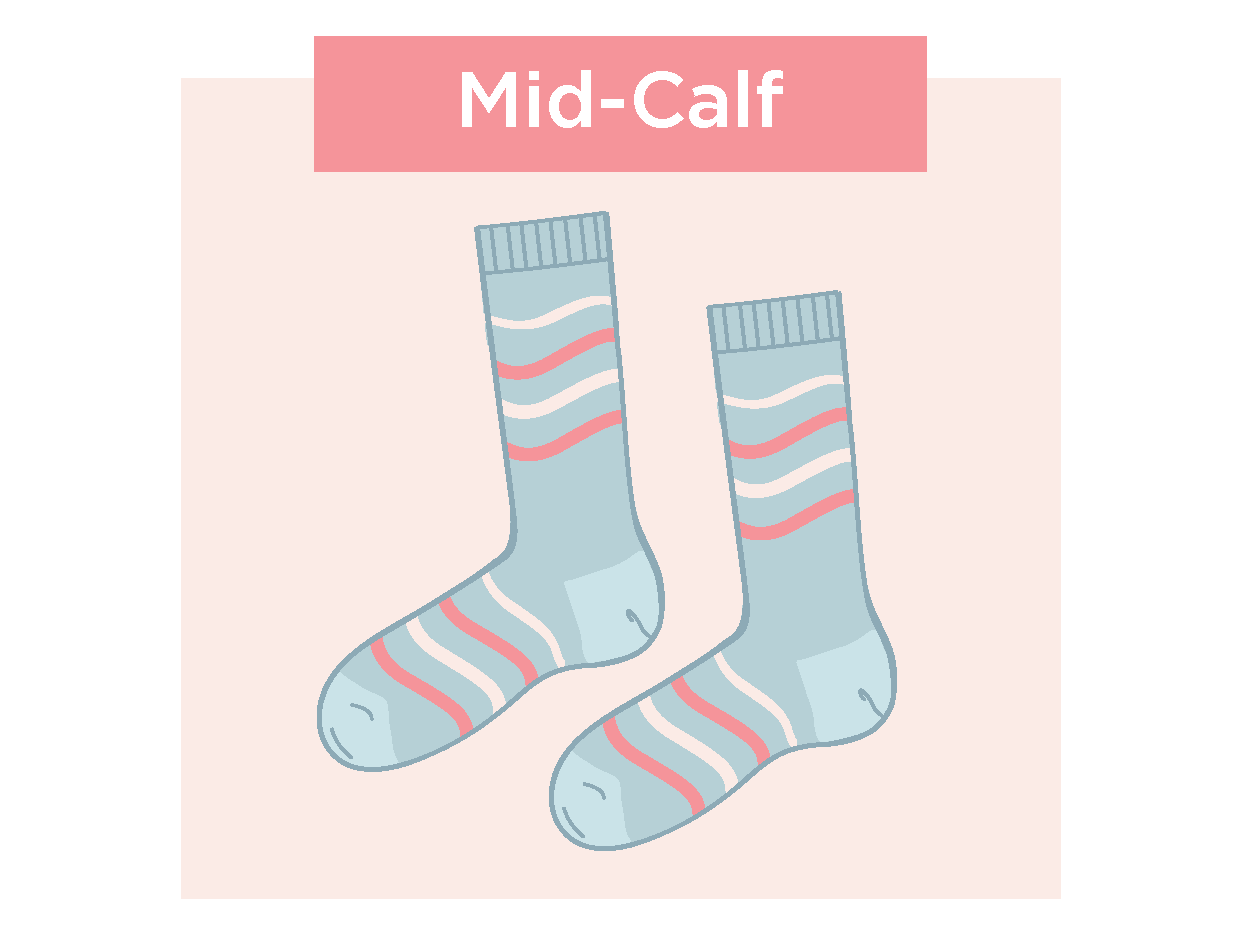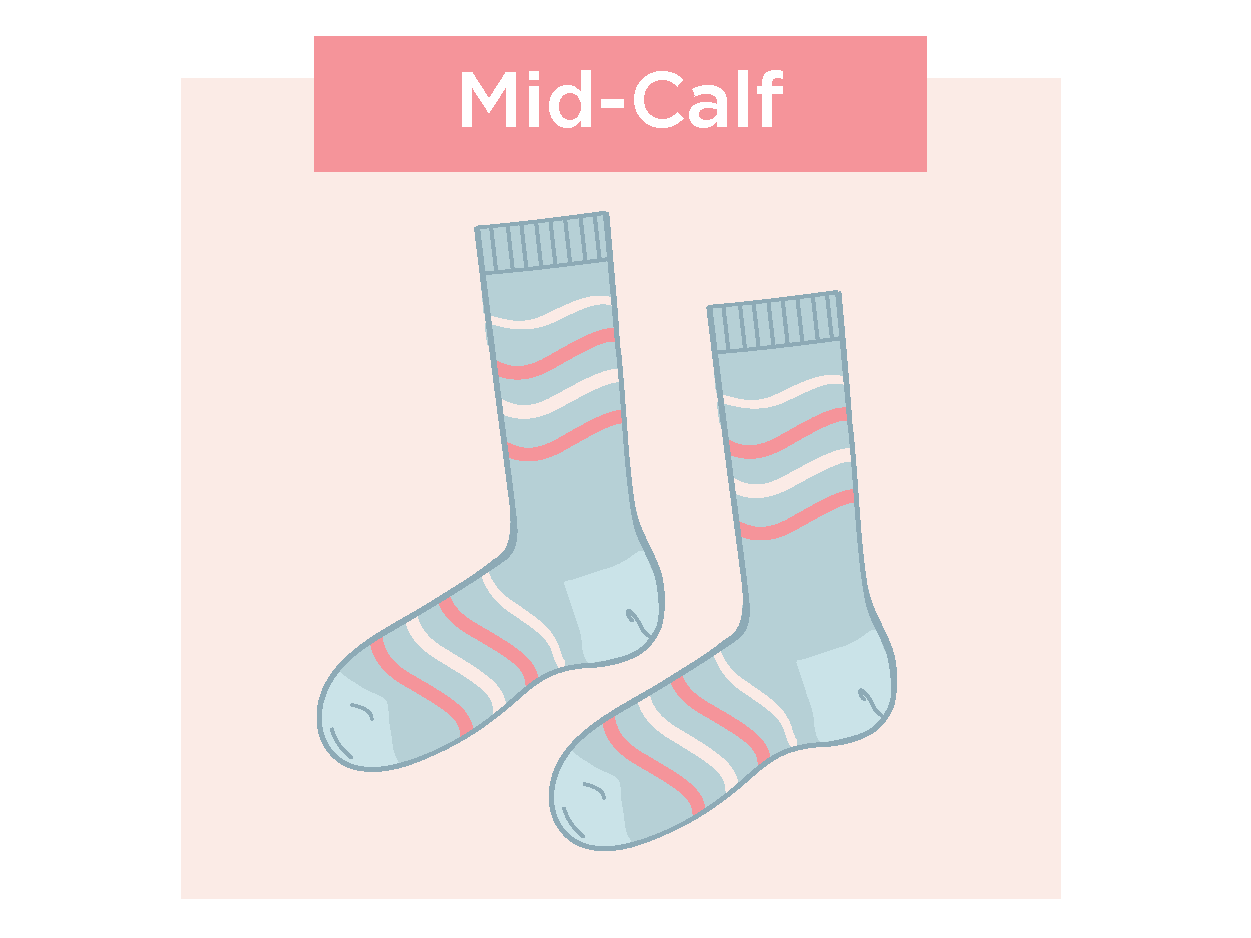 Contact us
Have a question? We're happy to help! Please fill out the form and we will get in touch with you shortly.
*Please note that for custom socks, the minimum order is 100 pairs.
*We typically respond within 1-2 business days. Please make sure to check your junk or clutter folders if you don't see our response within the mentioned time frame.